Black walnut stair and balconies for a modernist new build home in Linlithgow.
Cantilevered Walnut Staircase. Cellar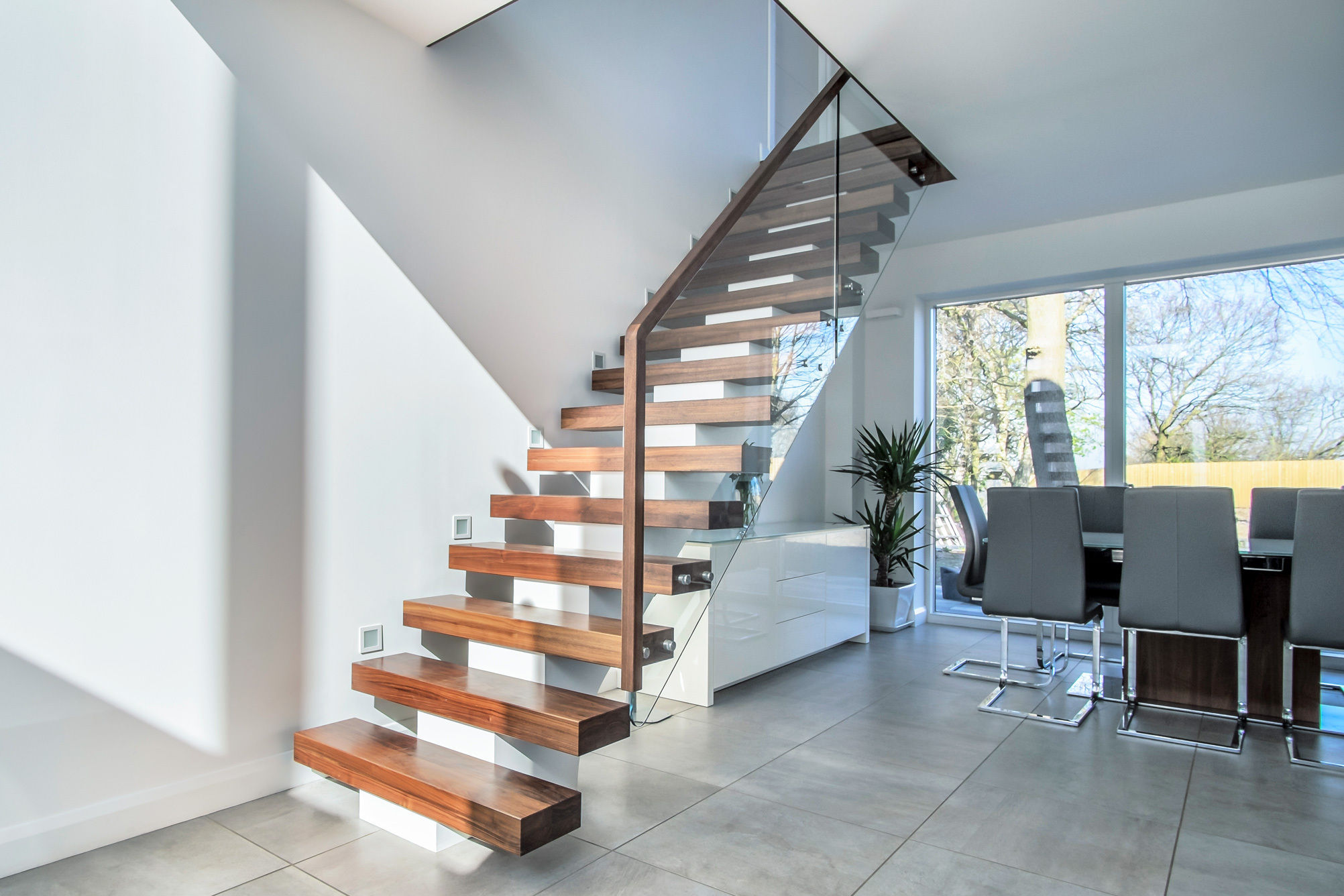 This project showcases one of the first iterations of our popular Linlithgow stair design. This classic structure incorporates a straight flight stair, with monolithic black walnut treads. The engineered birch ply stringer creates a rigid and super-light structure – allowing the staircase to float effortlessly. Glass is attached with steel bolts to provide a polished finish, while the handrail forms a single continuous line throughout the stairwell.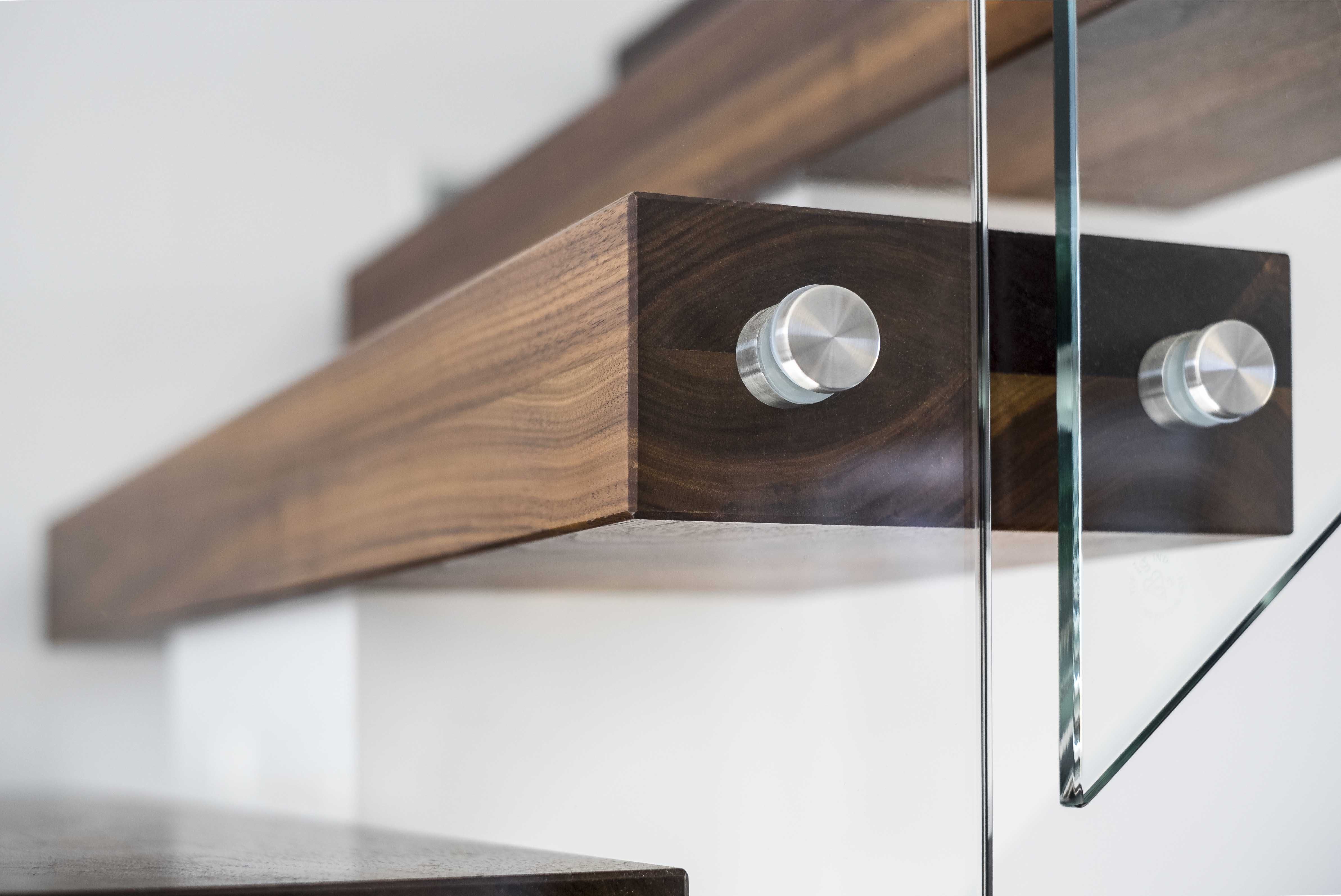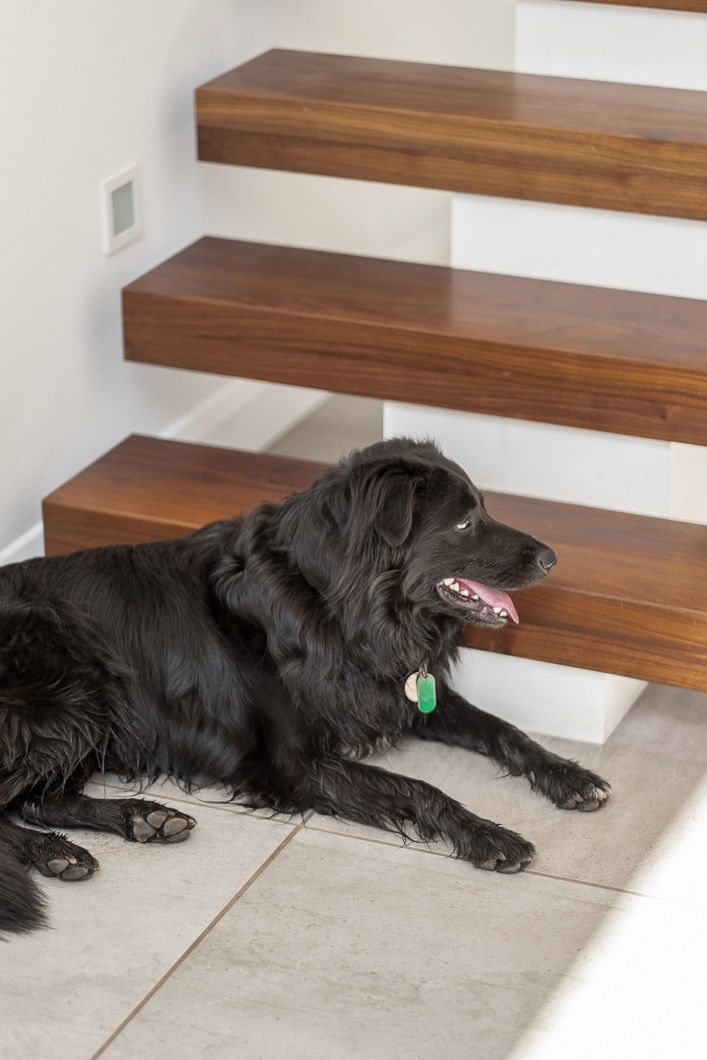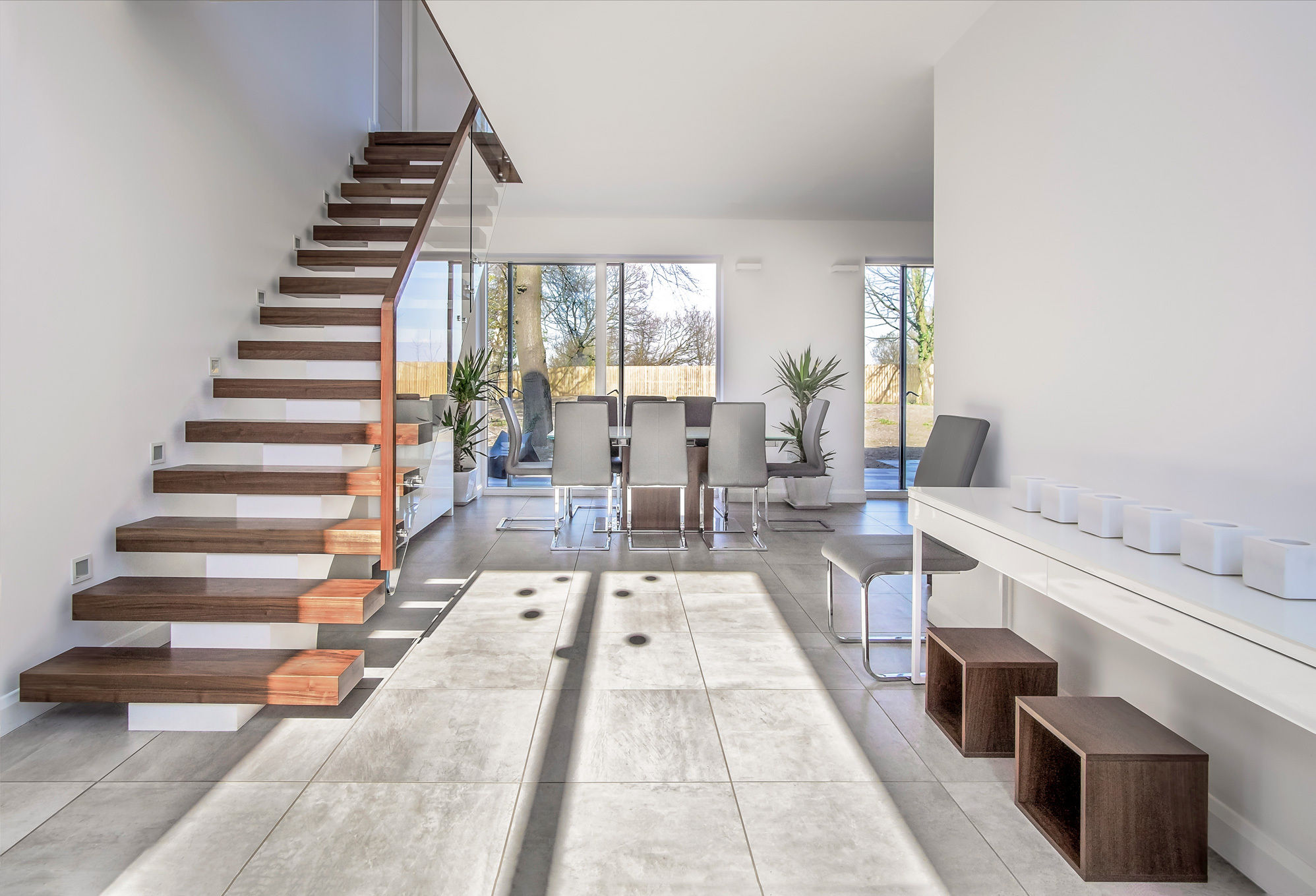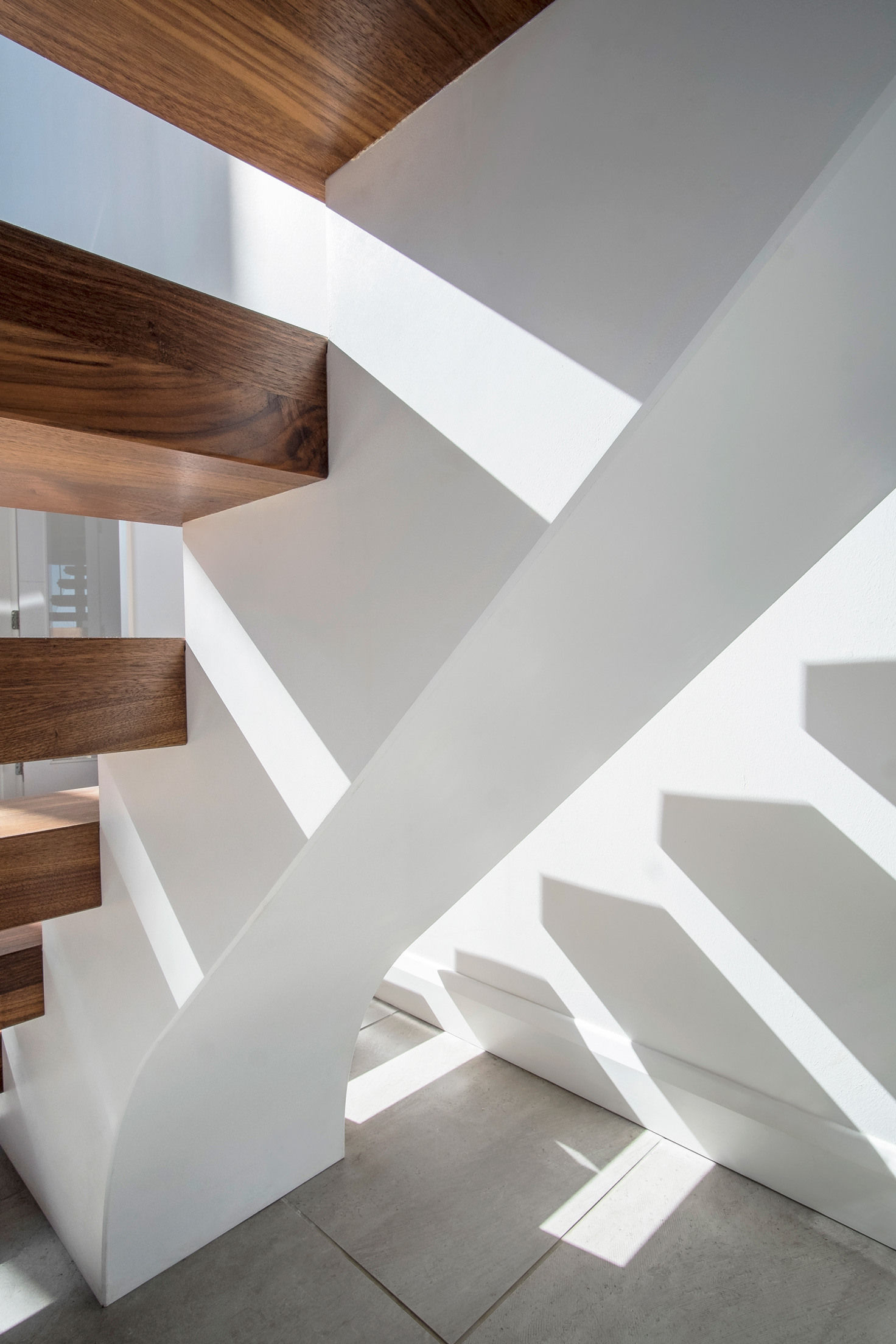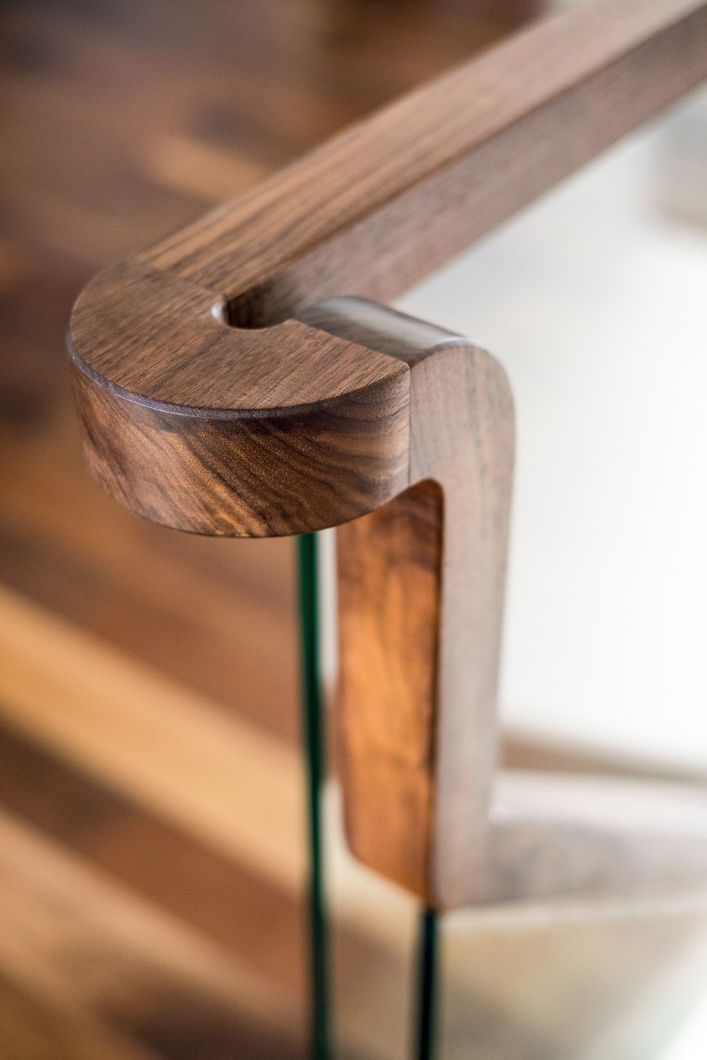 Location. Linlithgow, West Lothian
Material. Black Walnut, Birch Ply
Details.
We always look forward to connecting and collaborating on new projects. Whether you're an architect, designer, self builder or homeowner – get in touch to explore the objects we can create together.