Oak floating cantilever stair, fitted bookcases and dining table for contemporary new build project in Aberdeenshire. Creating a cohesive ensemble and unity in a space from a single tree.
Oak Staircase + Fitted Furniture. Beaconhill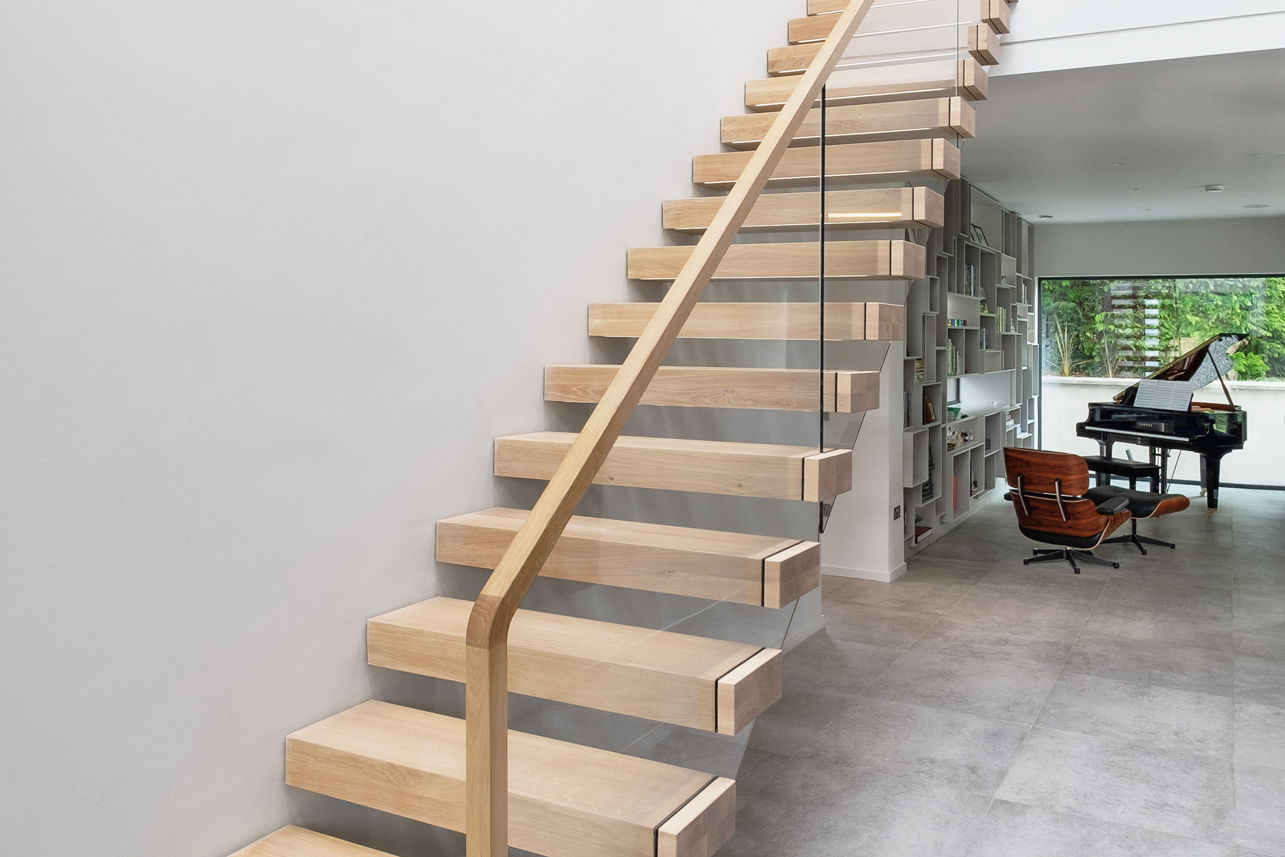 Residential

.
Brief: Staircase + Fitted Furniture

.
Style: Bespoke

.
Wanting to create a contemporary centrepiece, we worked closely with the client on this project to create a gravity-defying staircase and complimentary fitted interior for this award-winning home. From a single oak tree, we created a floating staircase with glass balustrade and LED lighting to accentuate its weightless feel.
Using the same oak tree, we also crafted a unique dining table and display units with a Mondrian inspired asymmetric geometry and backlighting to match the staircase treads. Creating these elements from a single tree promotes a sense of continuity throughout the space.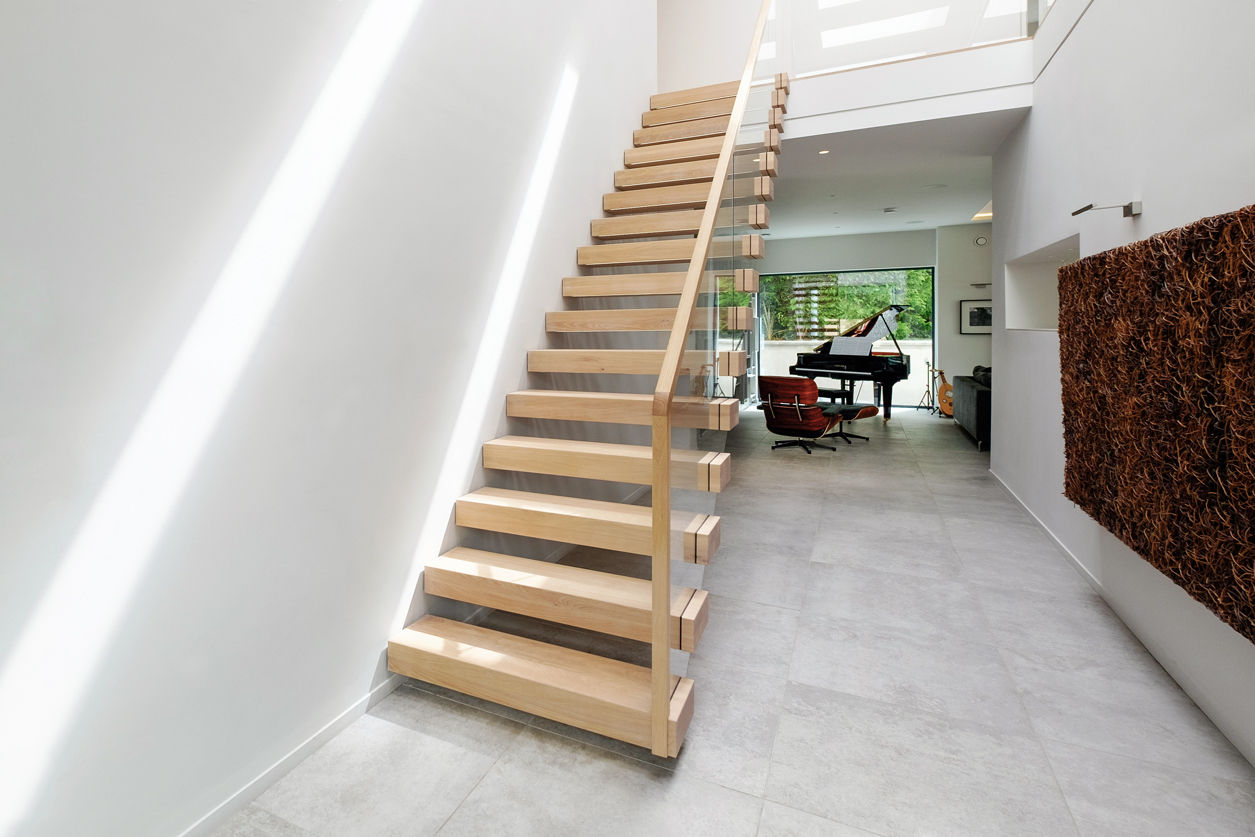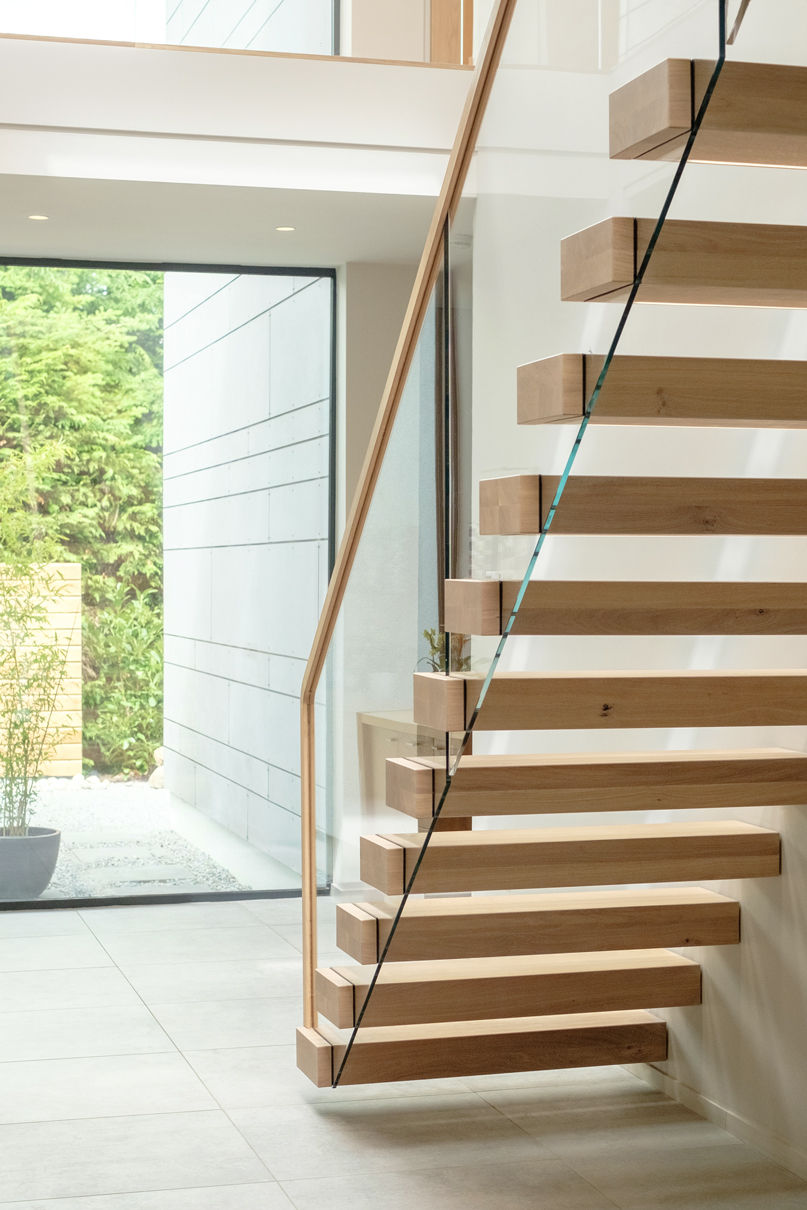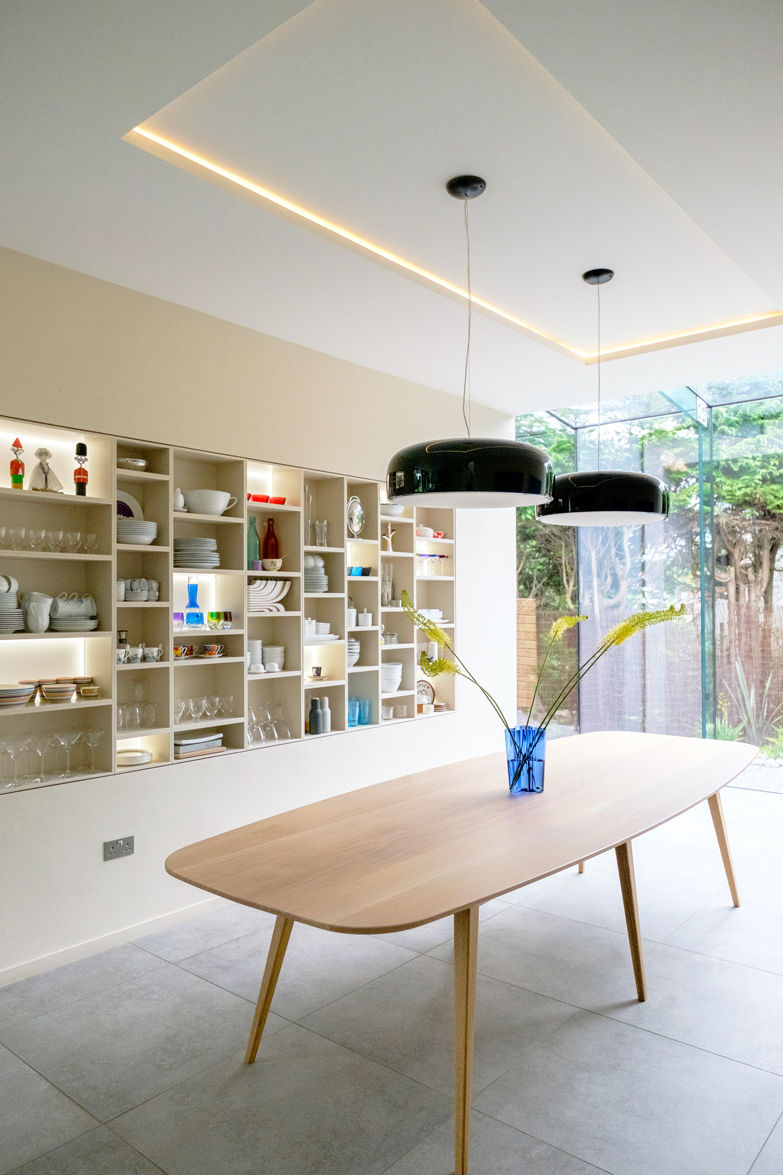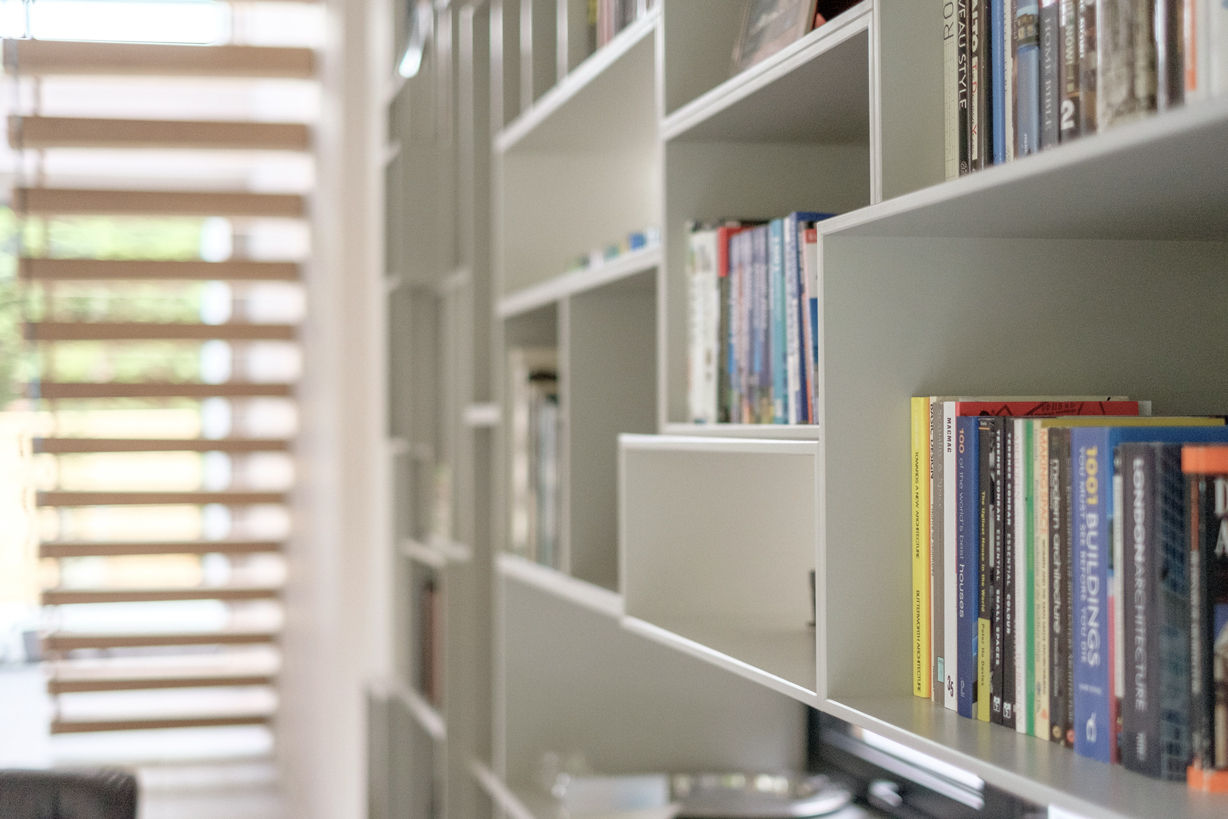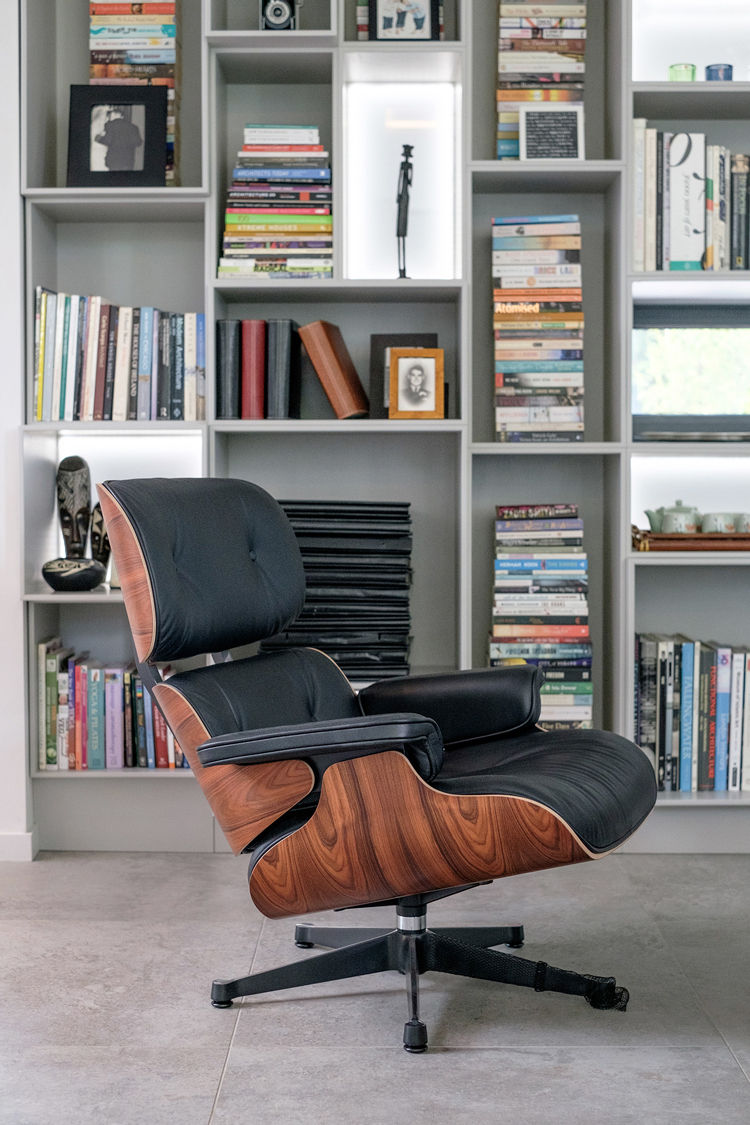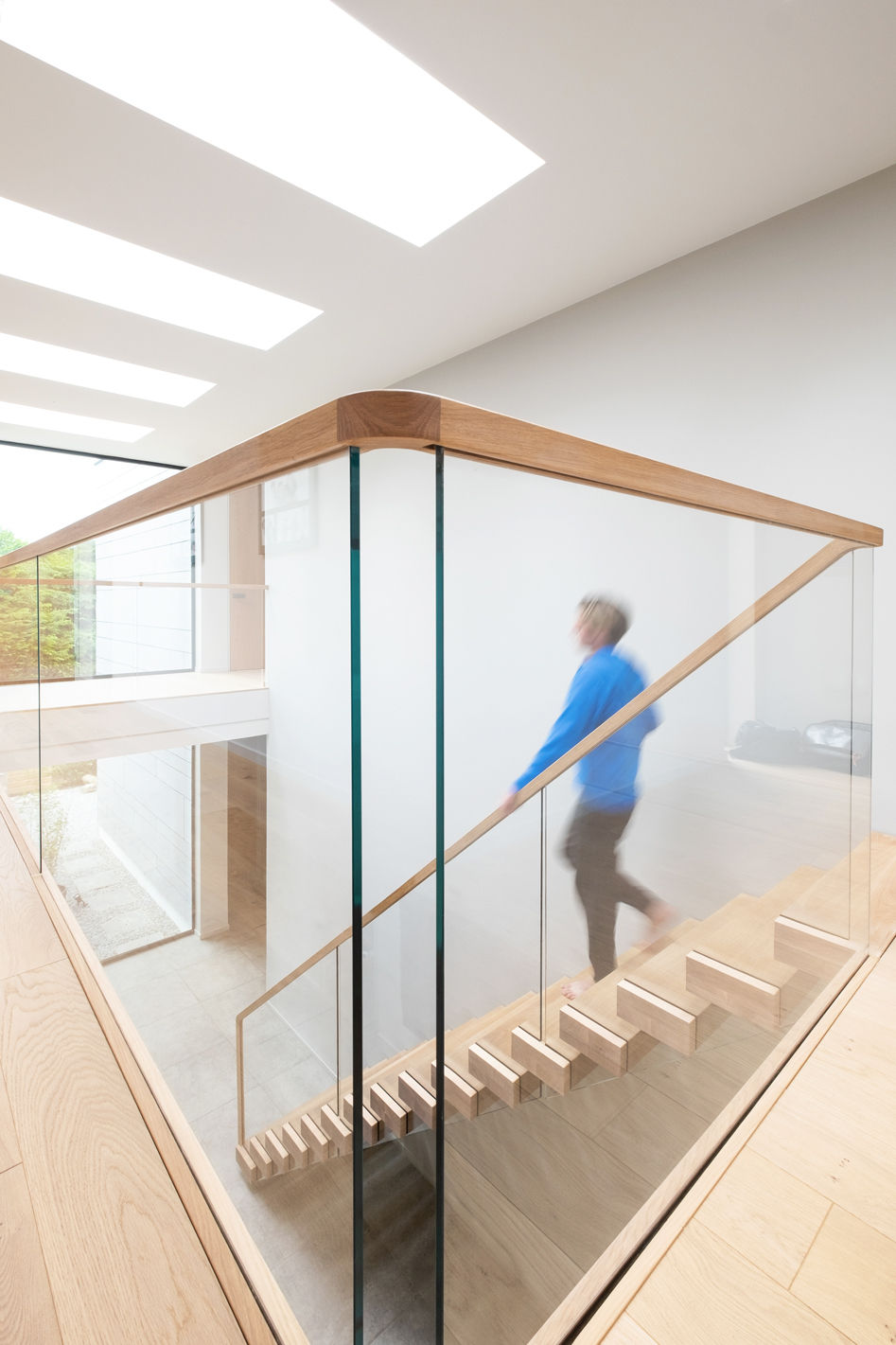 Location. Aberdeenshire, Scotland
Wood. European Oak, Birch Ply
Material. Low Iron Toughened Glass
Finish. OSMO Raw
Additions. Farrow & Ball Colour Scheme
Details.
We always look forward to connecting and collaborating on new projects. Whether you're an architect, designer, self builder or homeowner – get in touch to explore the objects we can create together.