Curved walnut staircases and library bookcases for an innovative eco-home in Edinburgh.
Staircase + Fitted Cabinetry. Grant Ave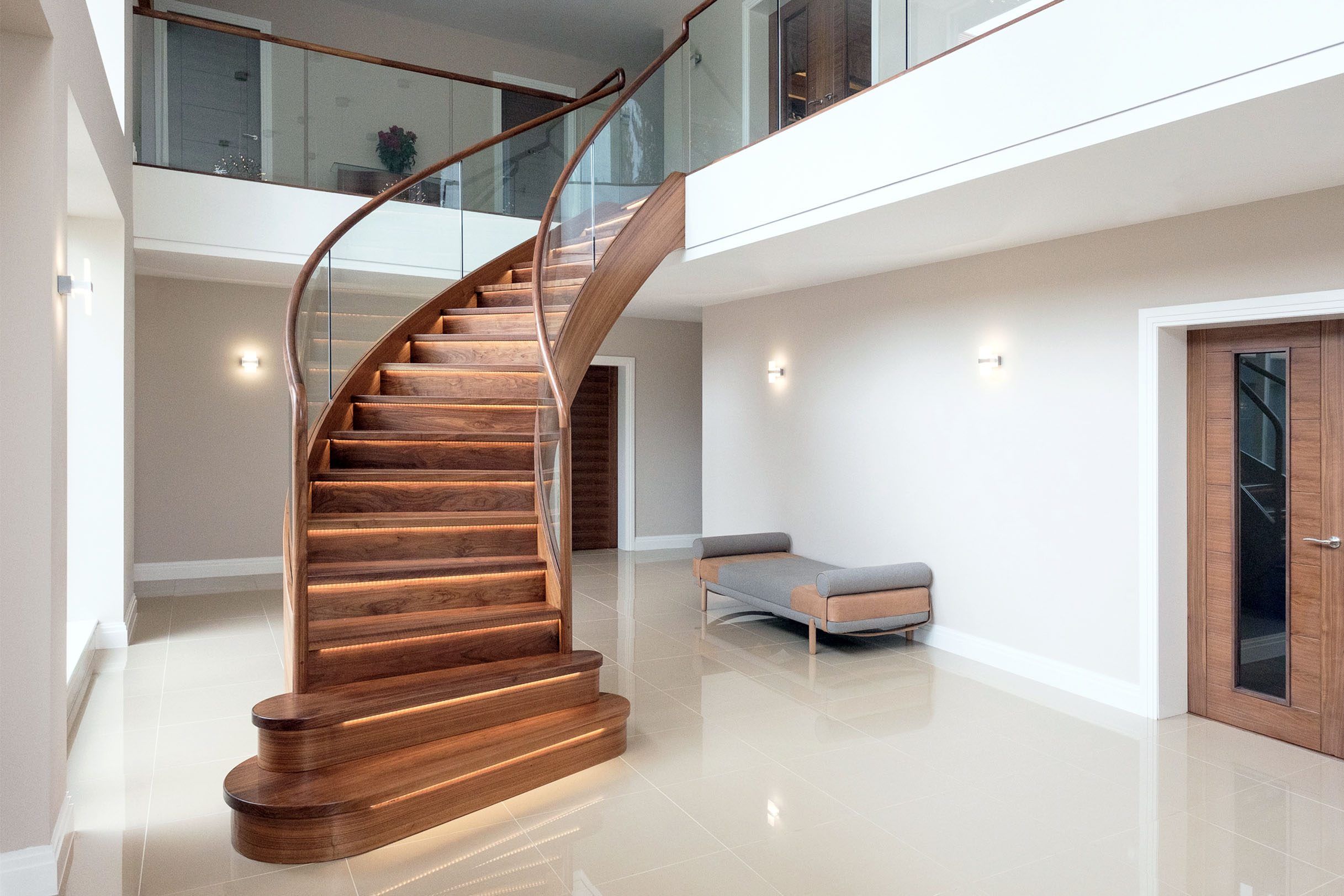 Residential

.
Brief: Staircase + Fitted Cabinetry

.
Style: Teviotdale

.
Jefcoate Anderson Architects approached us with the task of designing and making two feature staircases and a library for this new build property in Edinburgh. The sweeping walnut stair we installed with under tread lighting adds warmth and a sense of grandeur to this unique build.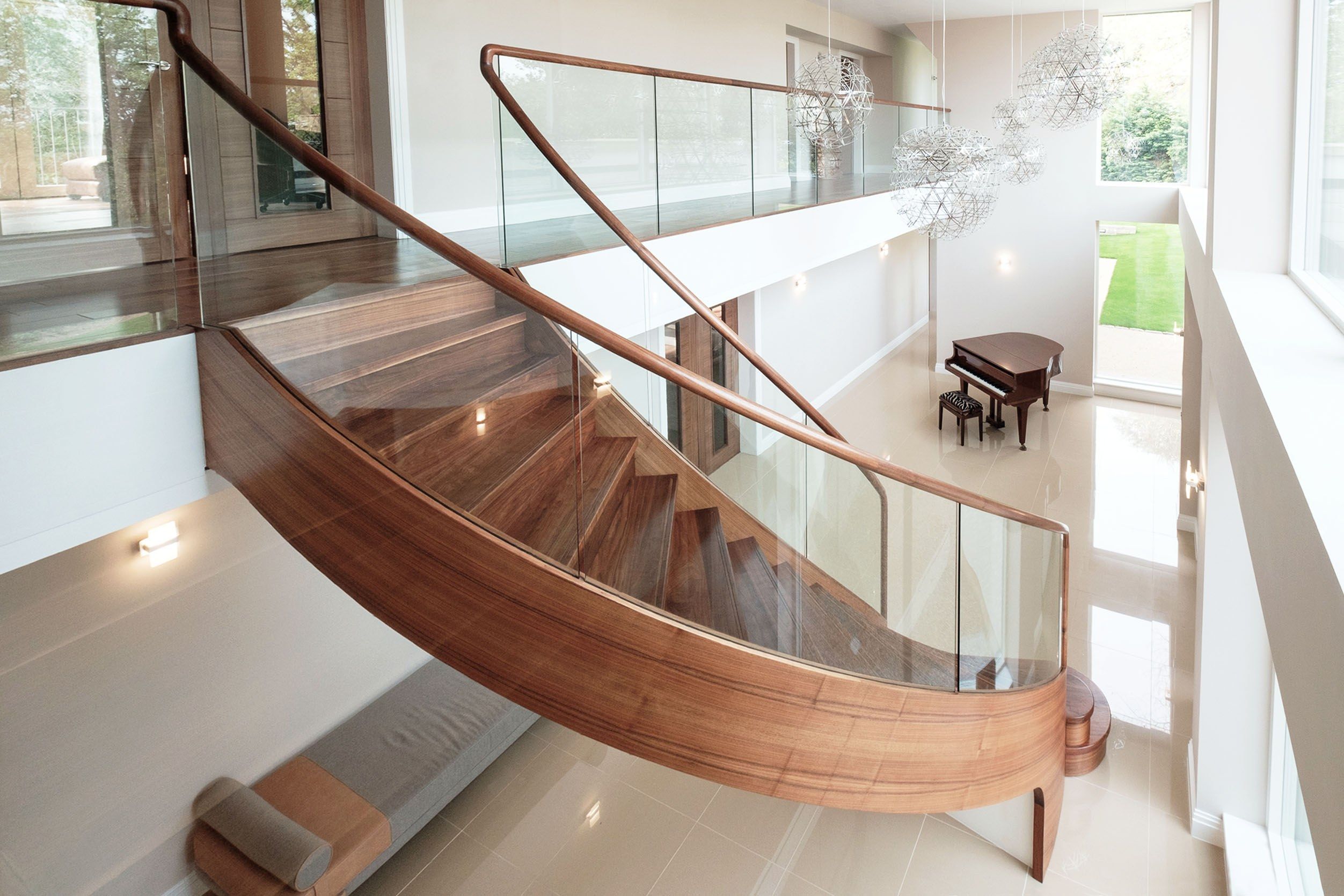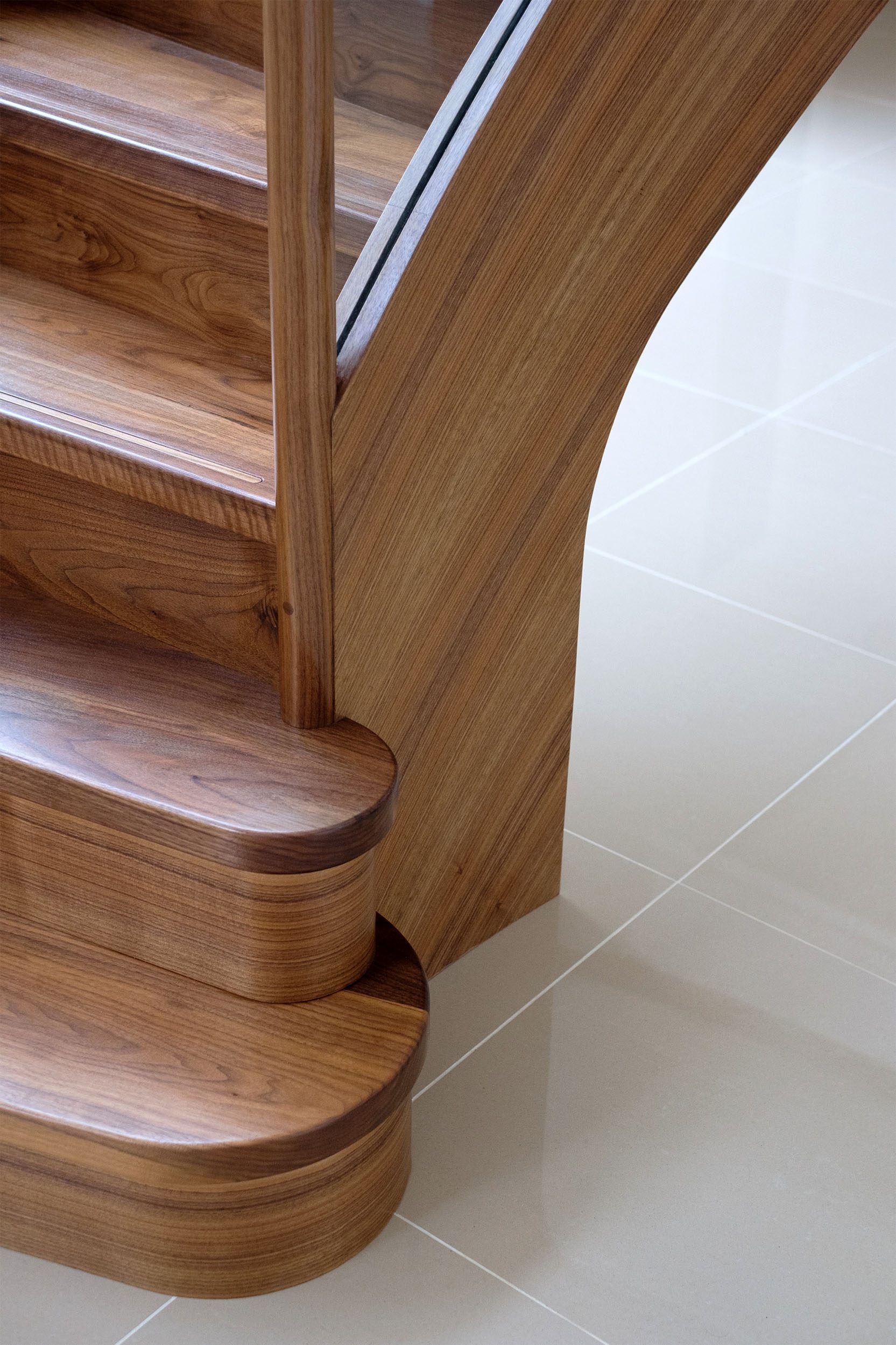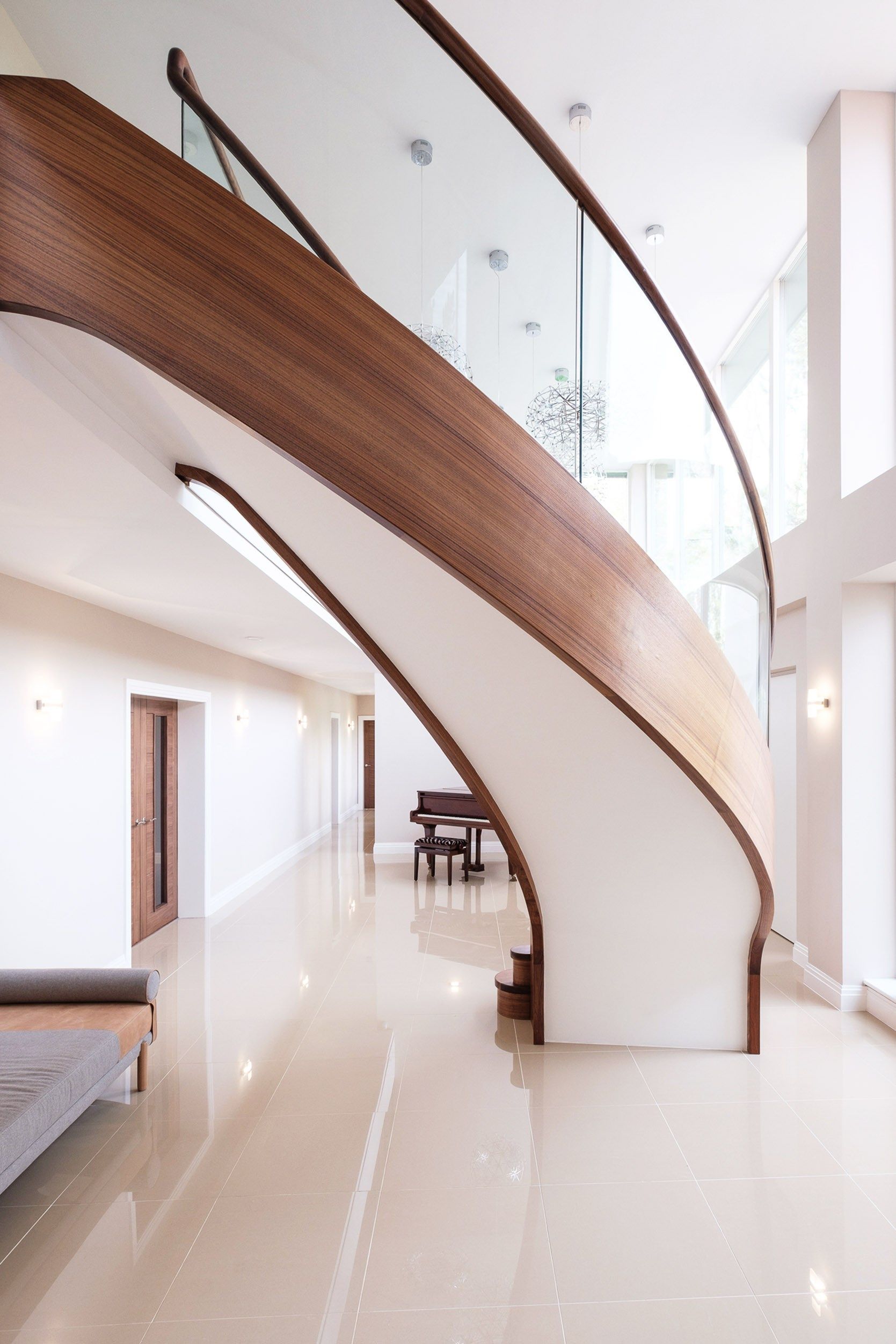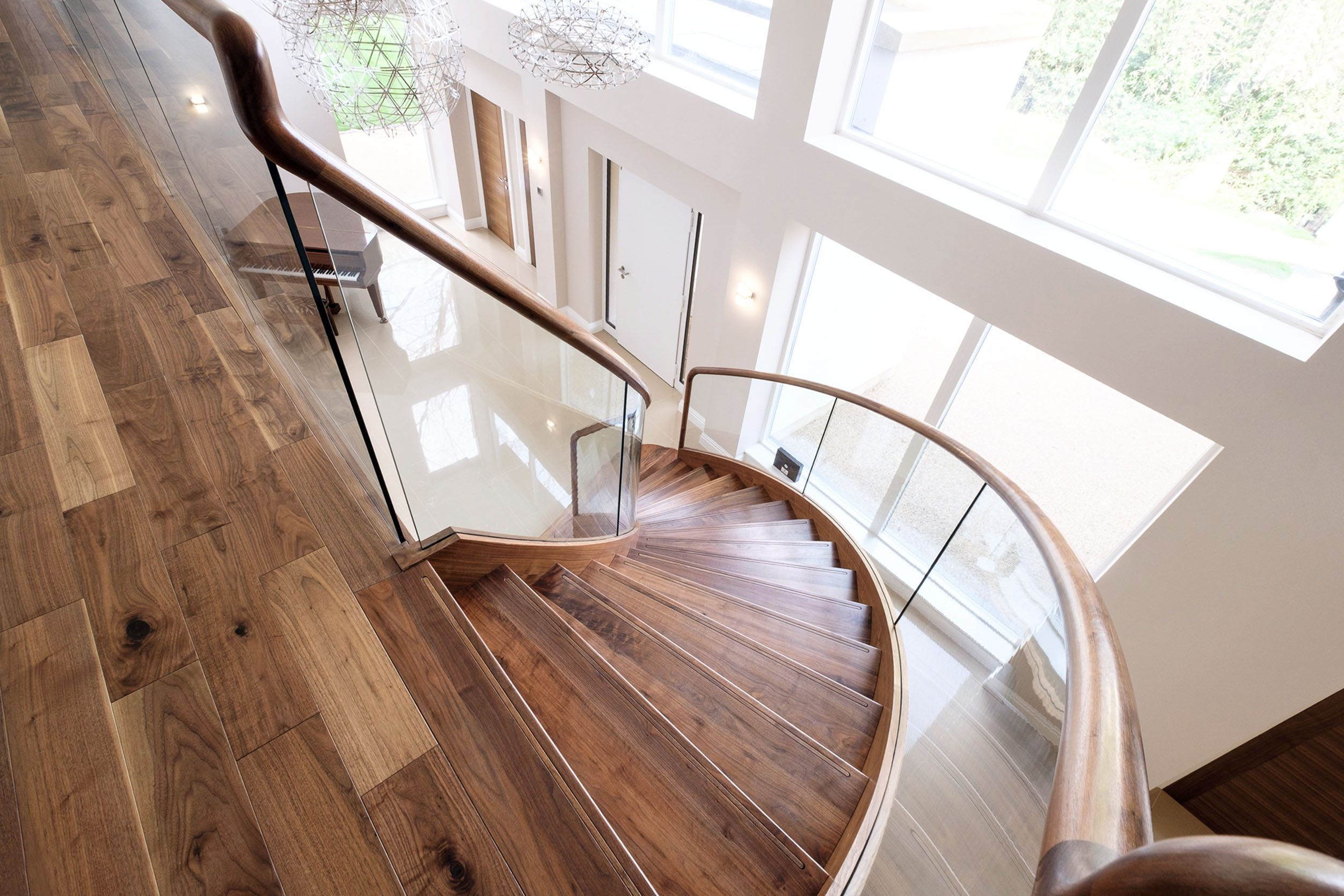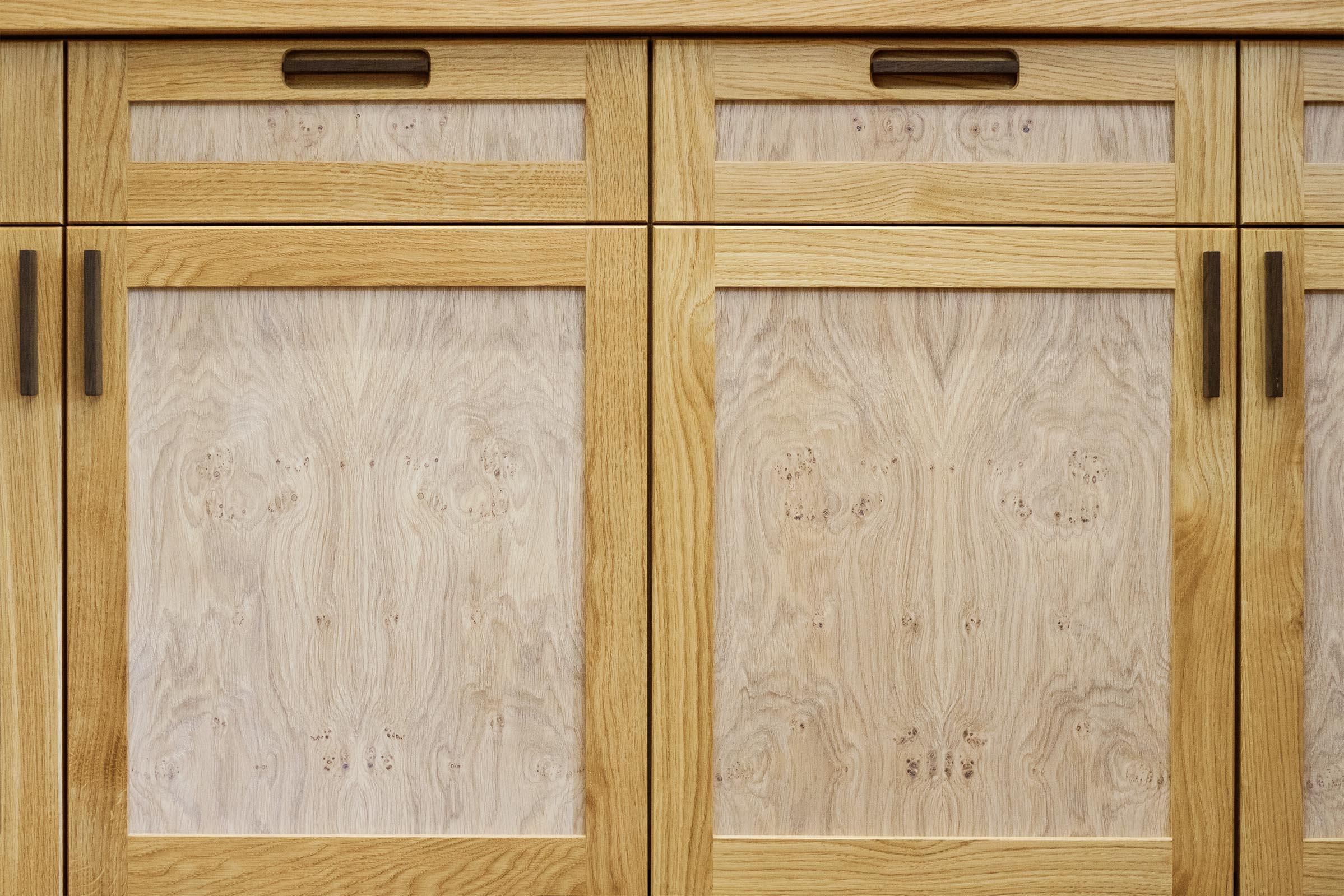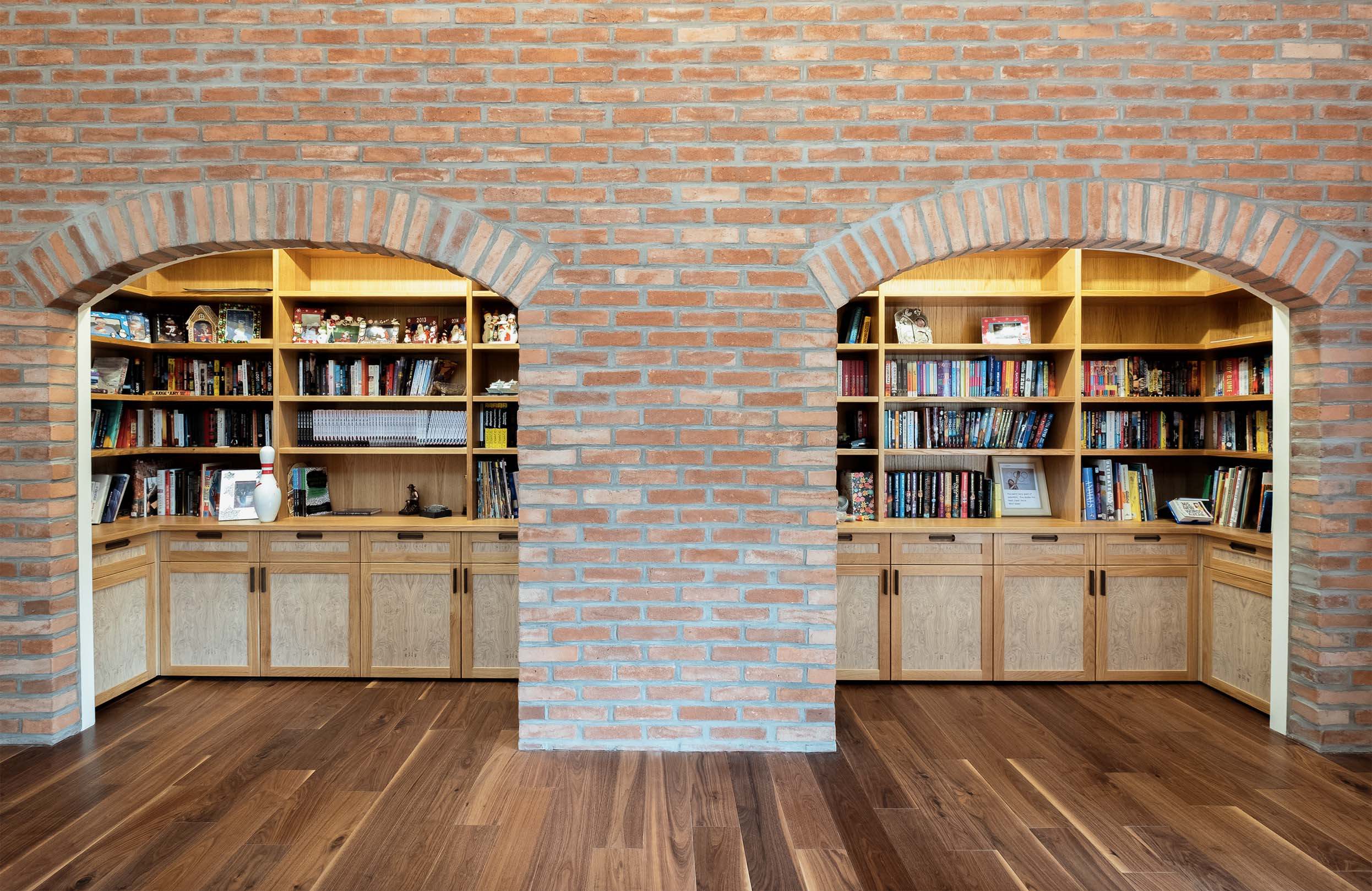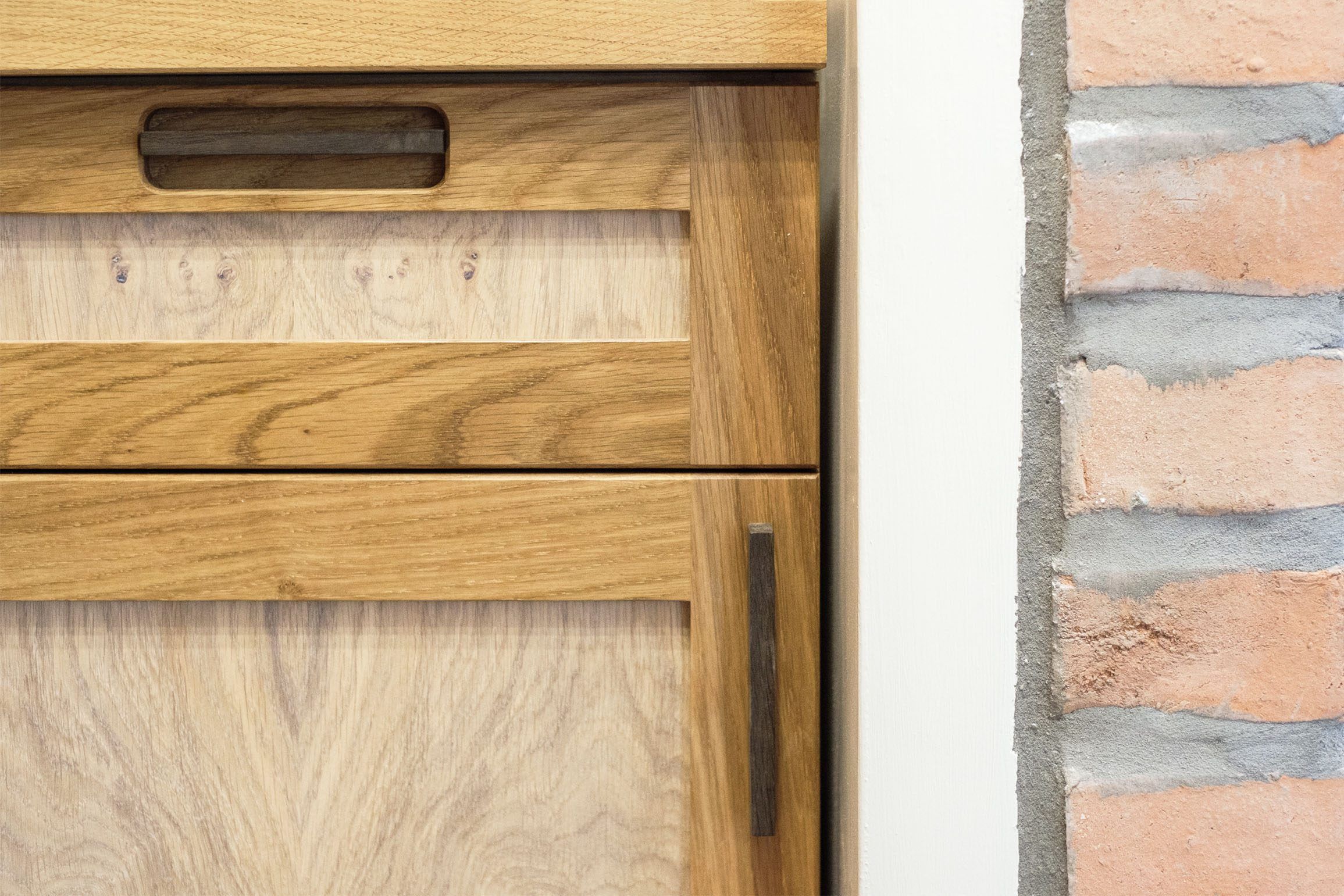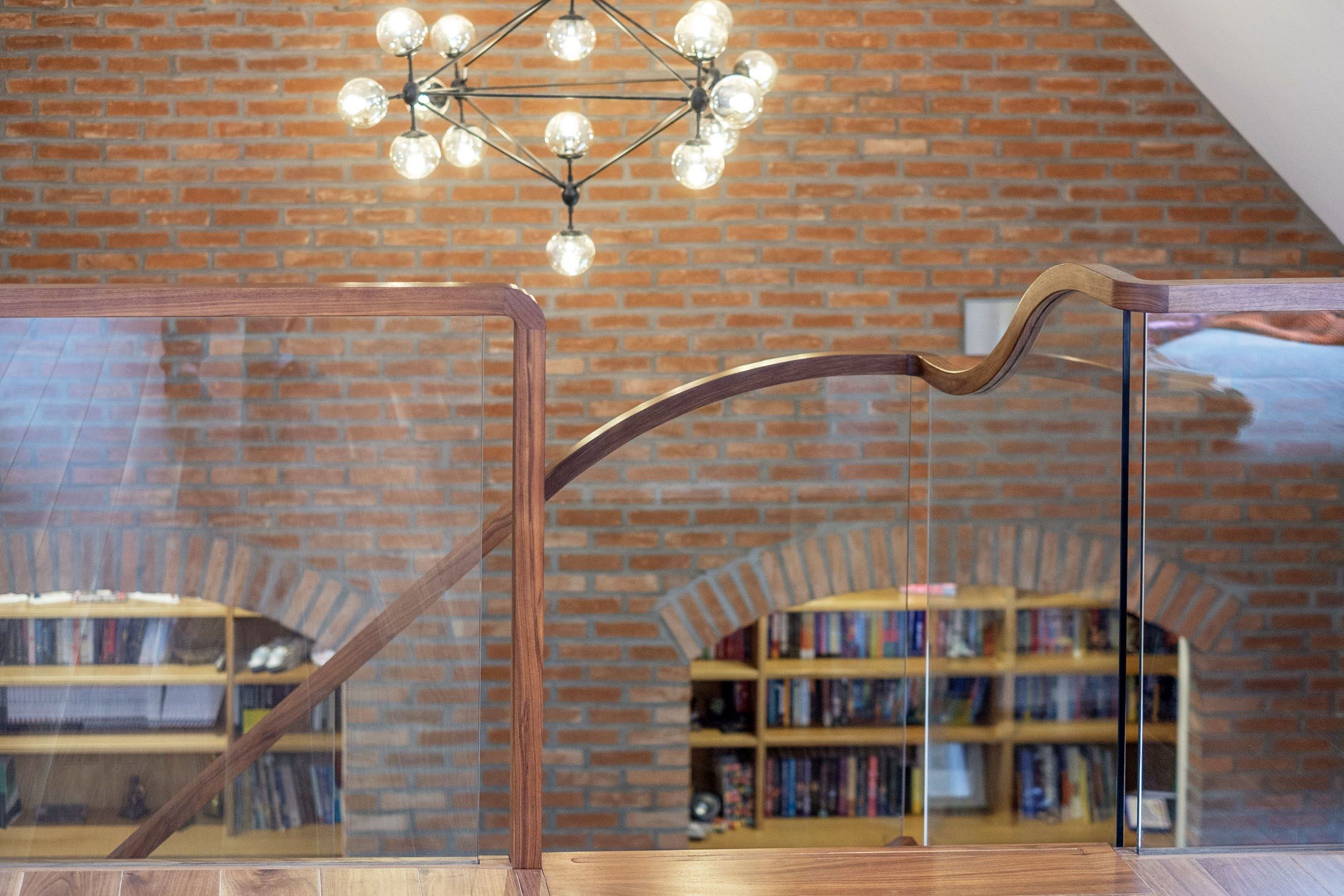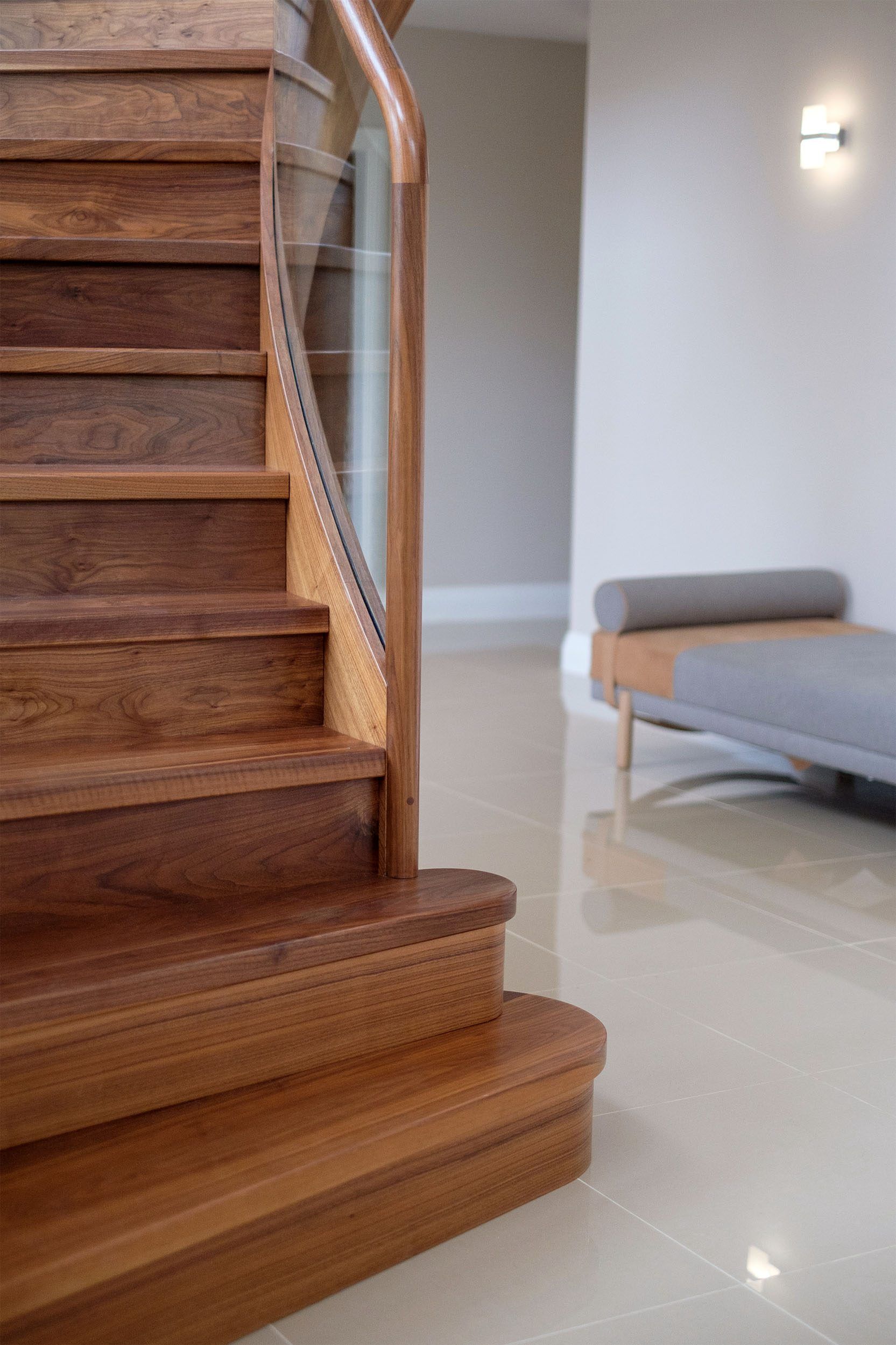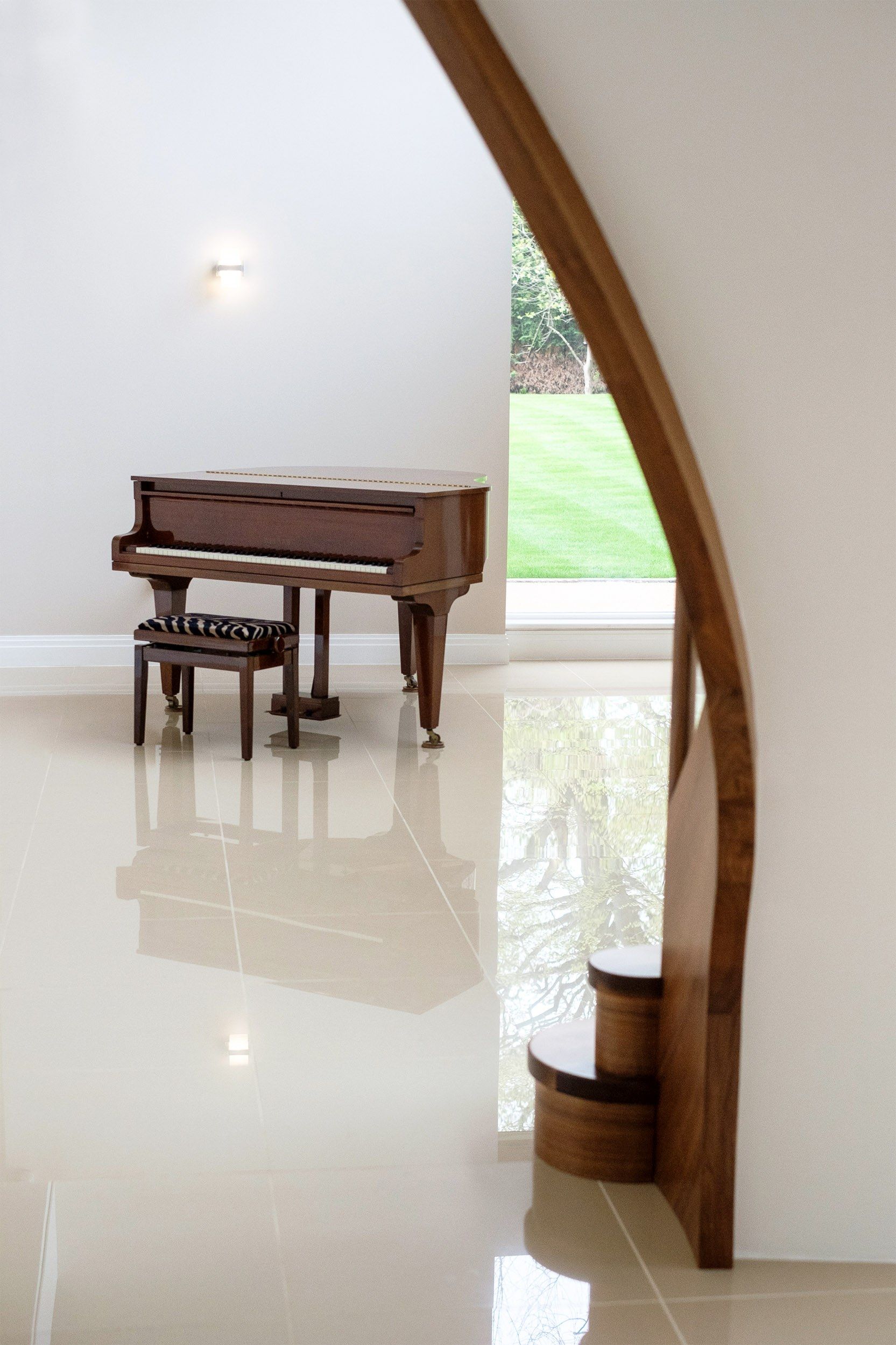 Location. Edinburgh, Scotland
Material. Black Walnut, Birch Ply, Scottish Oak
Details.
We always look forward to connecting and collaborating on new projects. Whether you're an architect, designer, self builder or homeowner – get in touch to explore the objects we can create together.