Three story cantilever oak stair and balconies for new build home in rural County Durham.
Triple Height Floating Staircase. Hilltop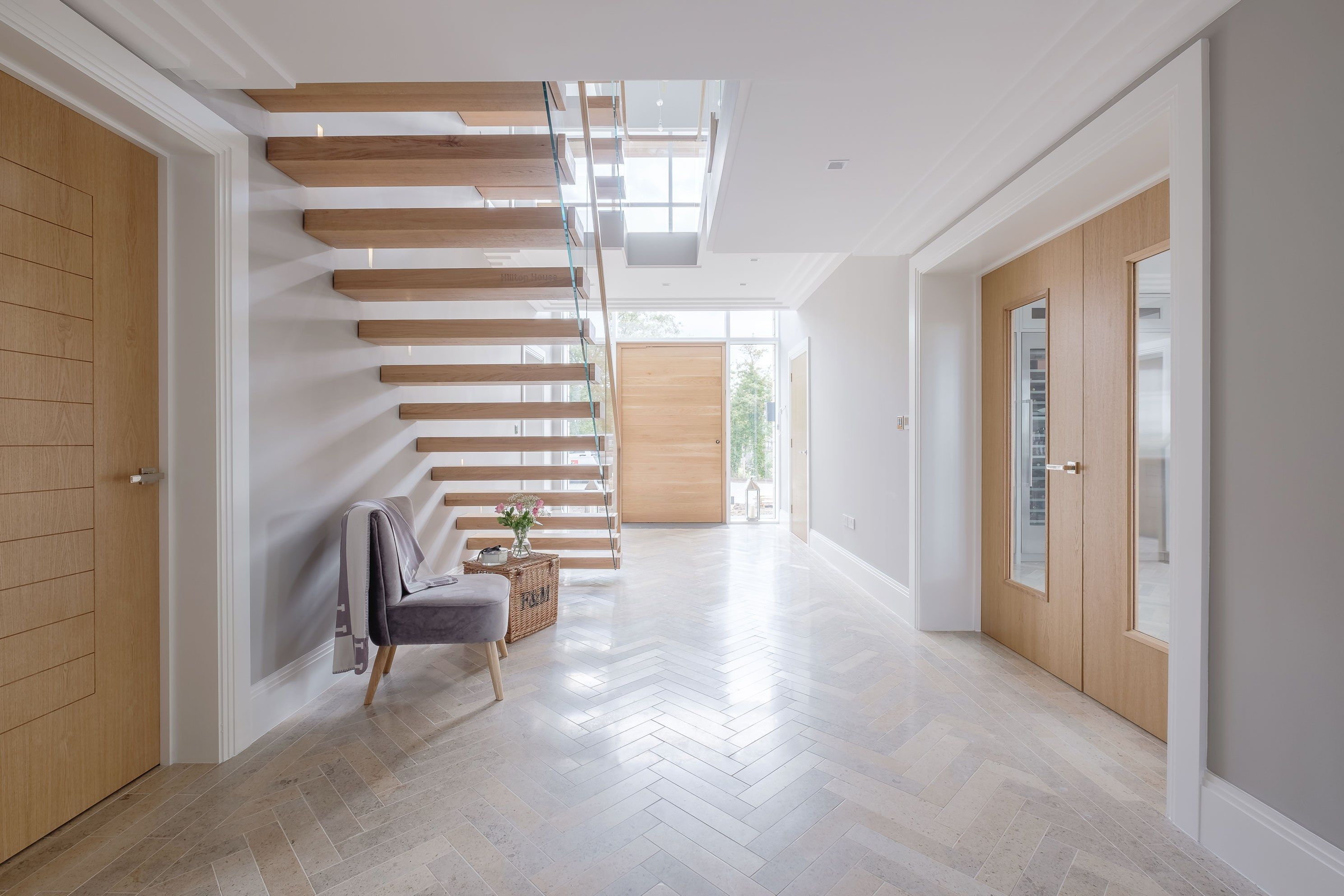 Our clients had such a strong vision for the staircase they wanted that they had already imagined it before designing the rest of their house. They approached us with an idea for a double flight of cantilevered stairs in green oak for their multi-leveled home. Given the nature of floating staircases and the propensity of green oak to move over time, we worked to form something that fitted their vision – while being the most effective choice for the project. The result? A light, warm and inviting centerpiece made from kiln dried oak.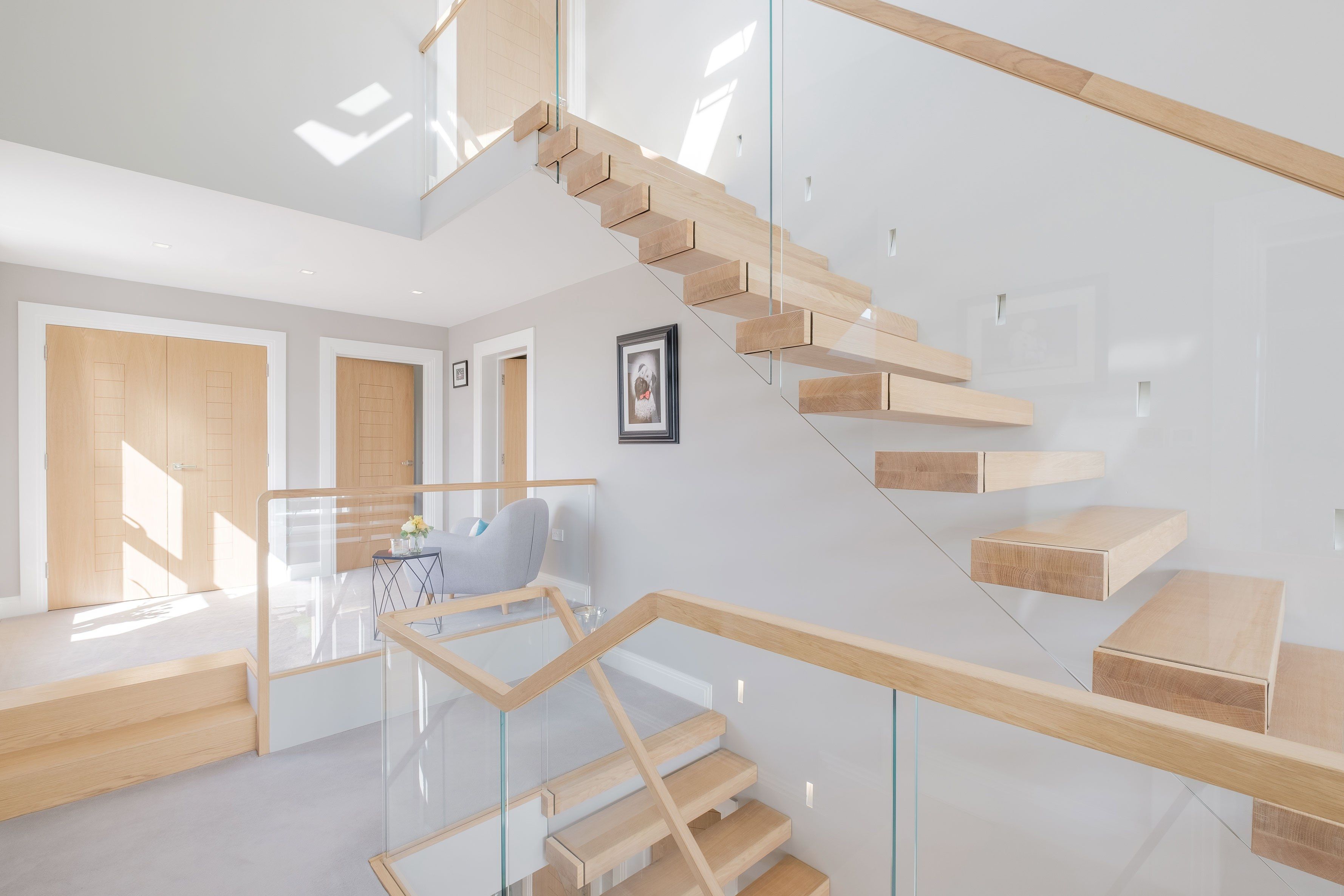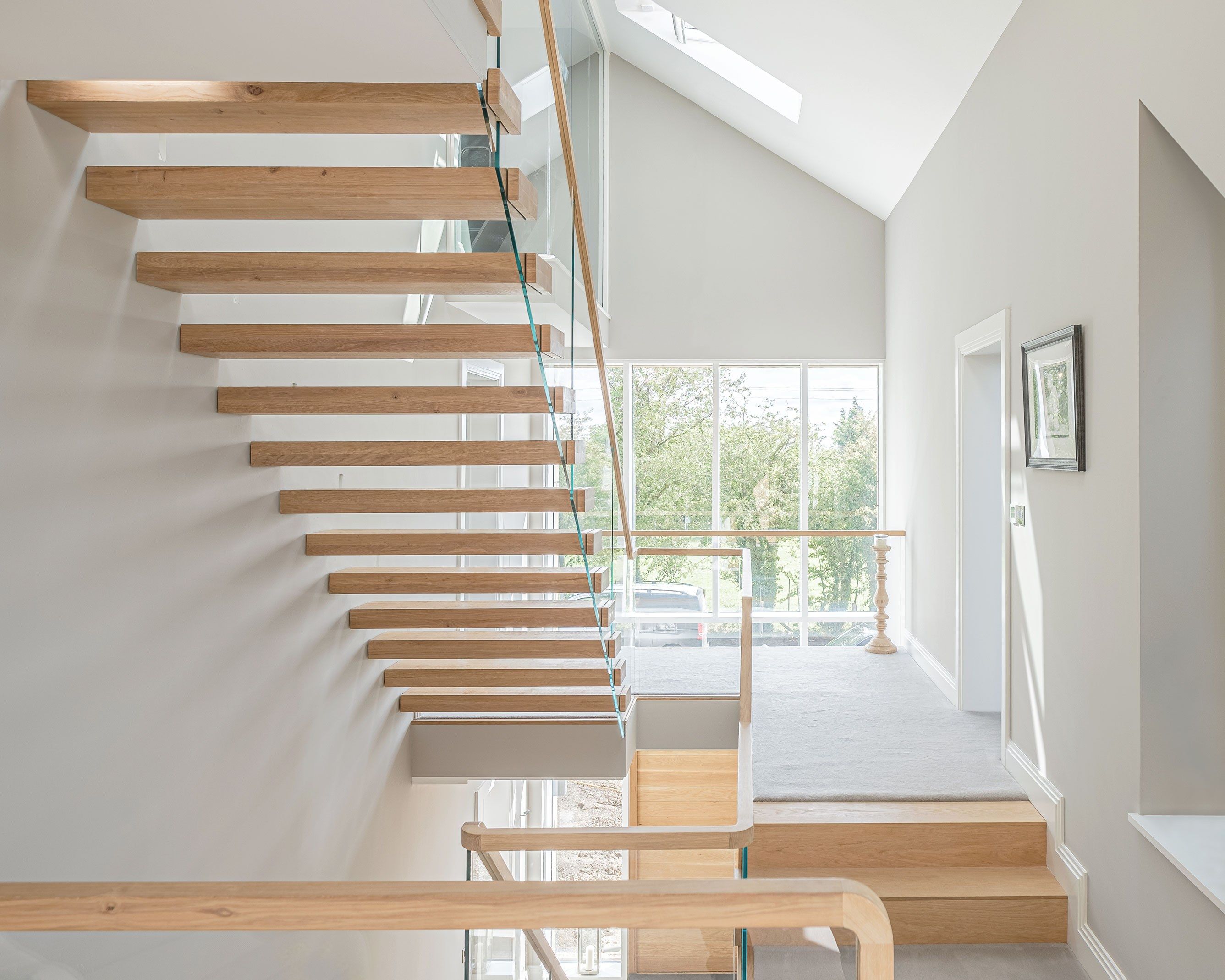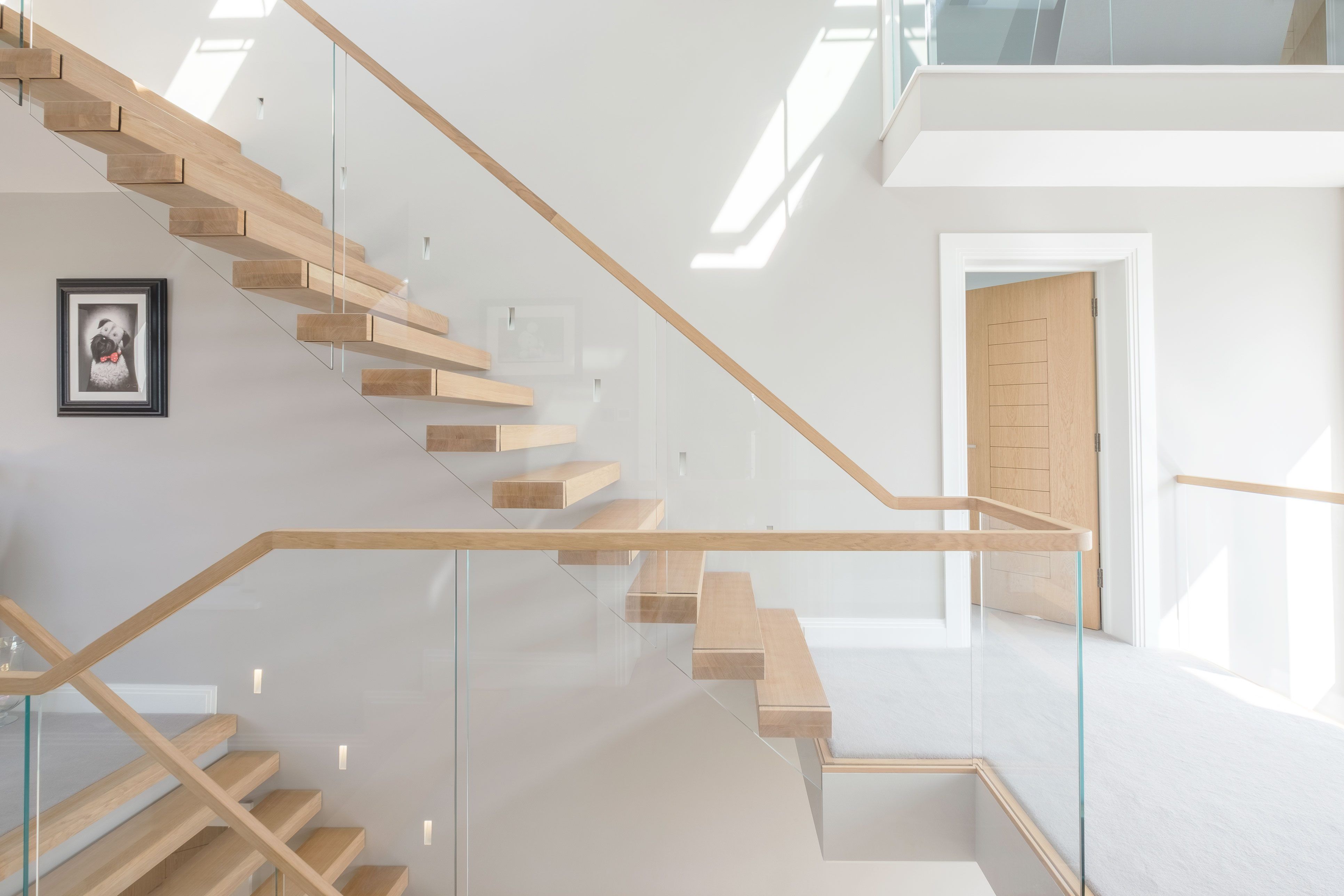 "We made our mind up on our staircase ahead of designing our new home. The downside to knowing exactly what you want is finding a company who can listen and deliver on that. We found exactly that with Angus+Mack. Malcolm and his team are absolutely craftsmen and we couldn't be happier with the end result."
Lynsey + Tristram
Client Testimonial.
Location. Darlington, England
Material. European Oak
Details.
We always look forward to connecting and collaborating on new projects. Whether you're an architect, designer, self builder or homeowner – get in touch to explore the objects we can create together.