Custom built oak stair for a modern new build property – bringing harmony to a bright and elegant Highland home.
Semi-Cantilevered Staircase. Cotterton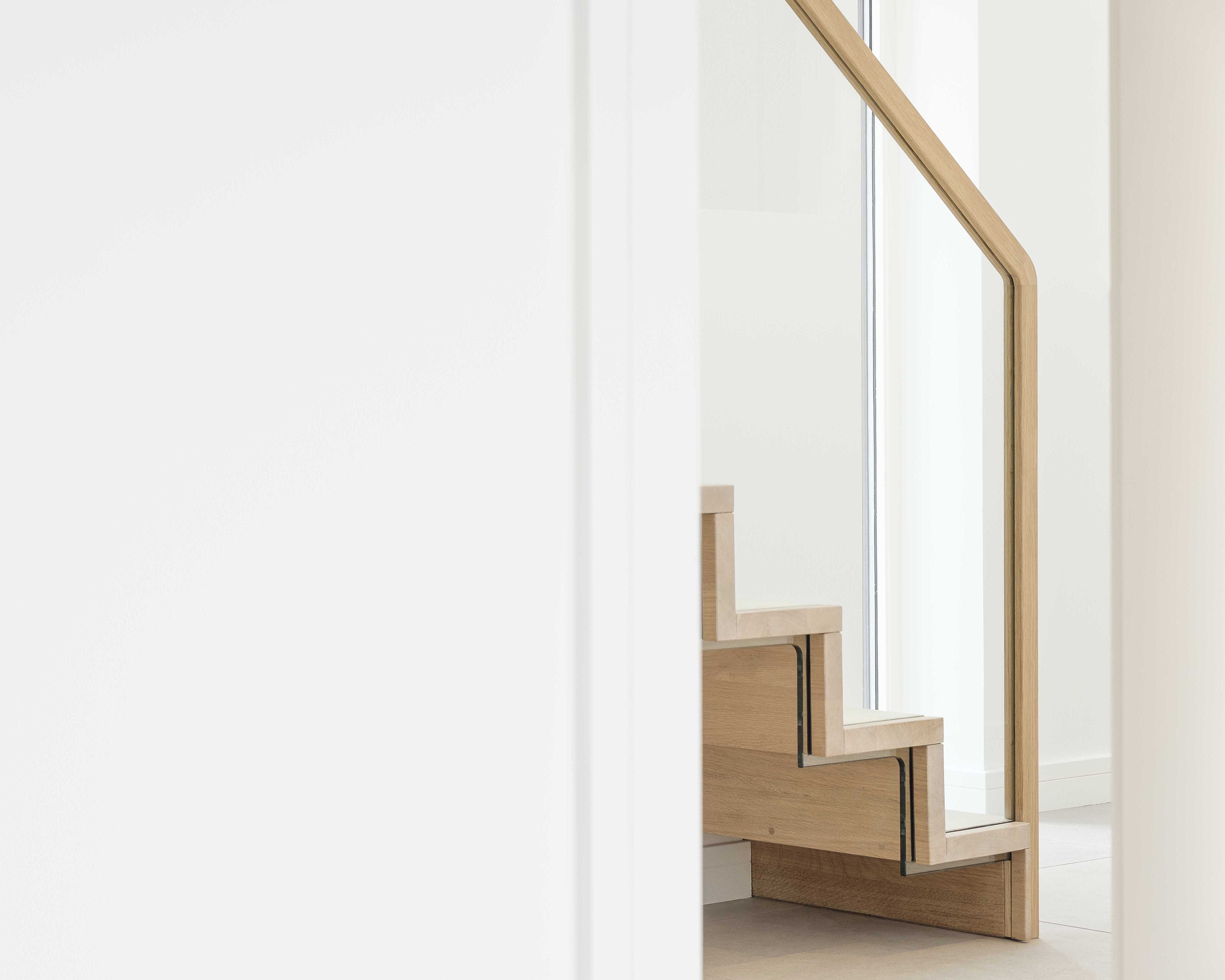 Our clients approached us looking for an impressive staircase that would exist in keeping with the simple and modern aesthetic of their rural home in the Scottish Highlands. We eagerly collaborated with them to find an option that would fit their needs of cost efficiency along with a tailor-made feel. We developed our Black Isle design specifically for this project – creating a quiet yet impactful stair which sits harmoniously within this bright and elegant home.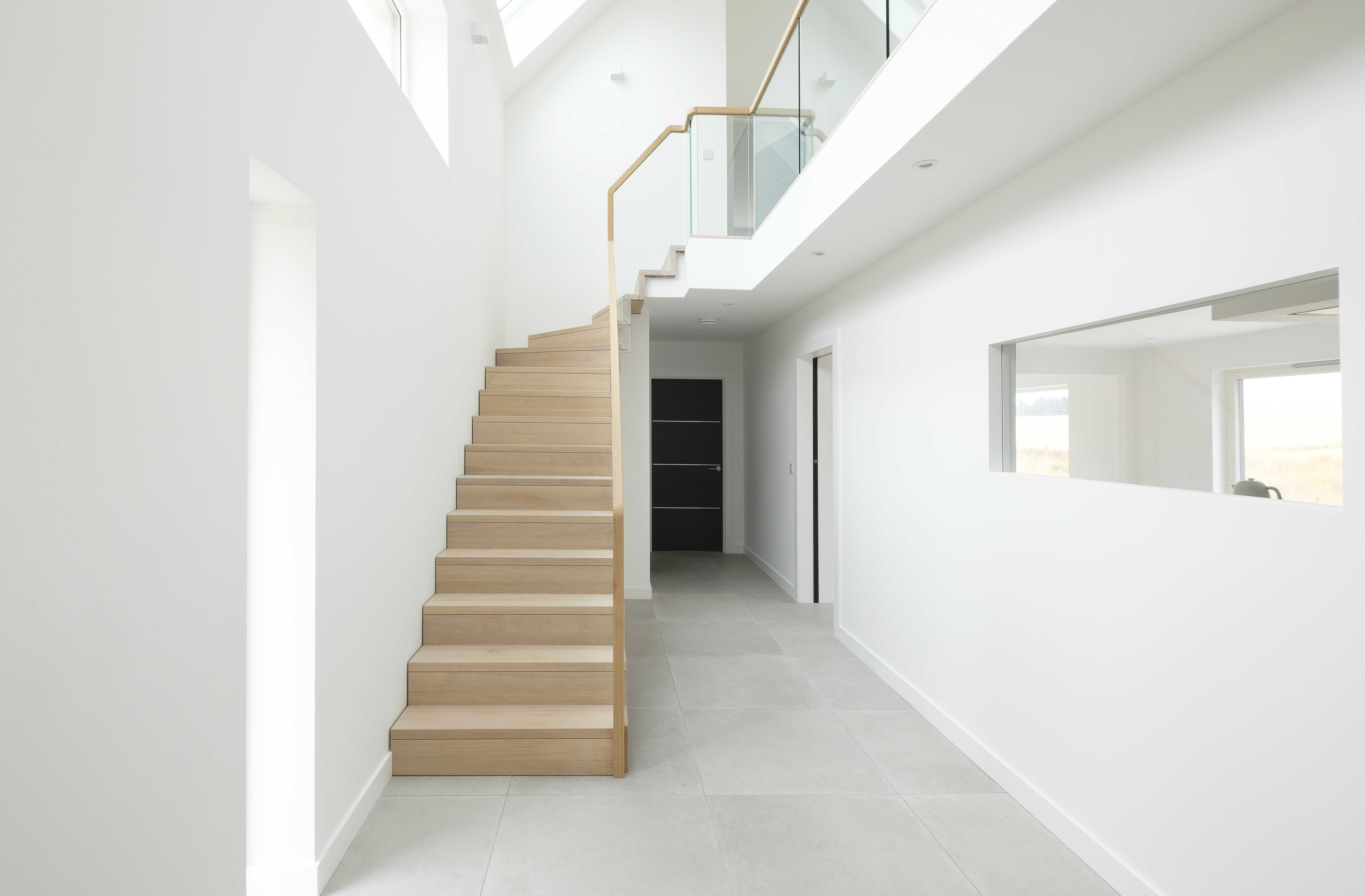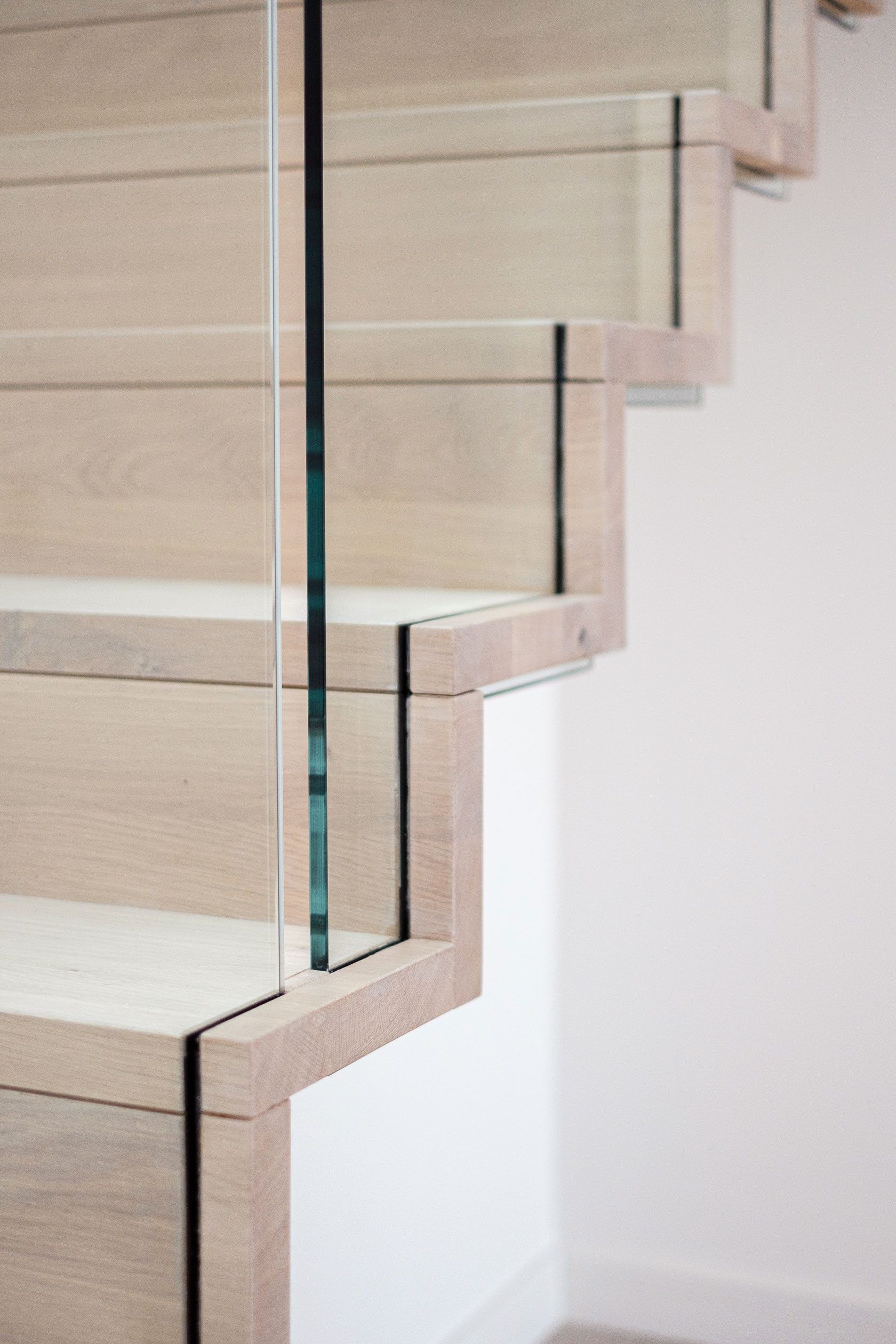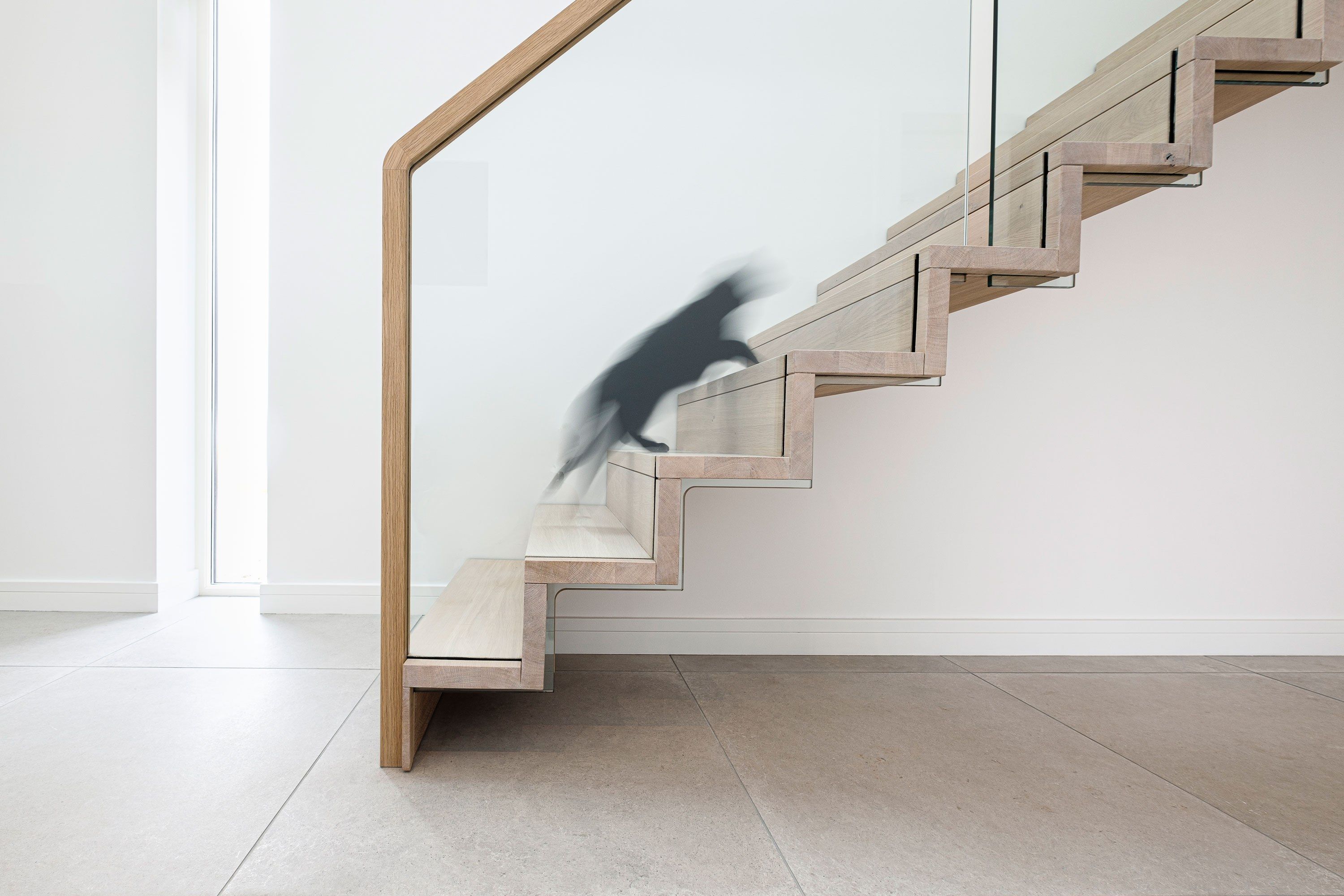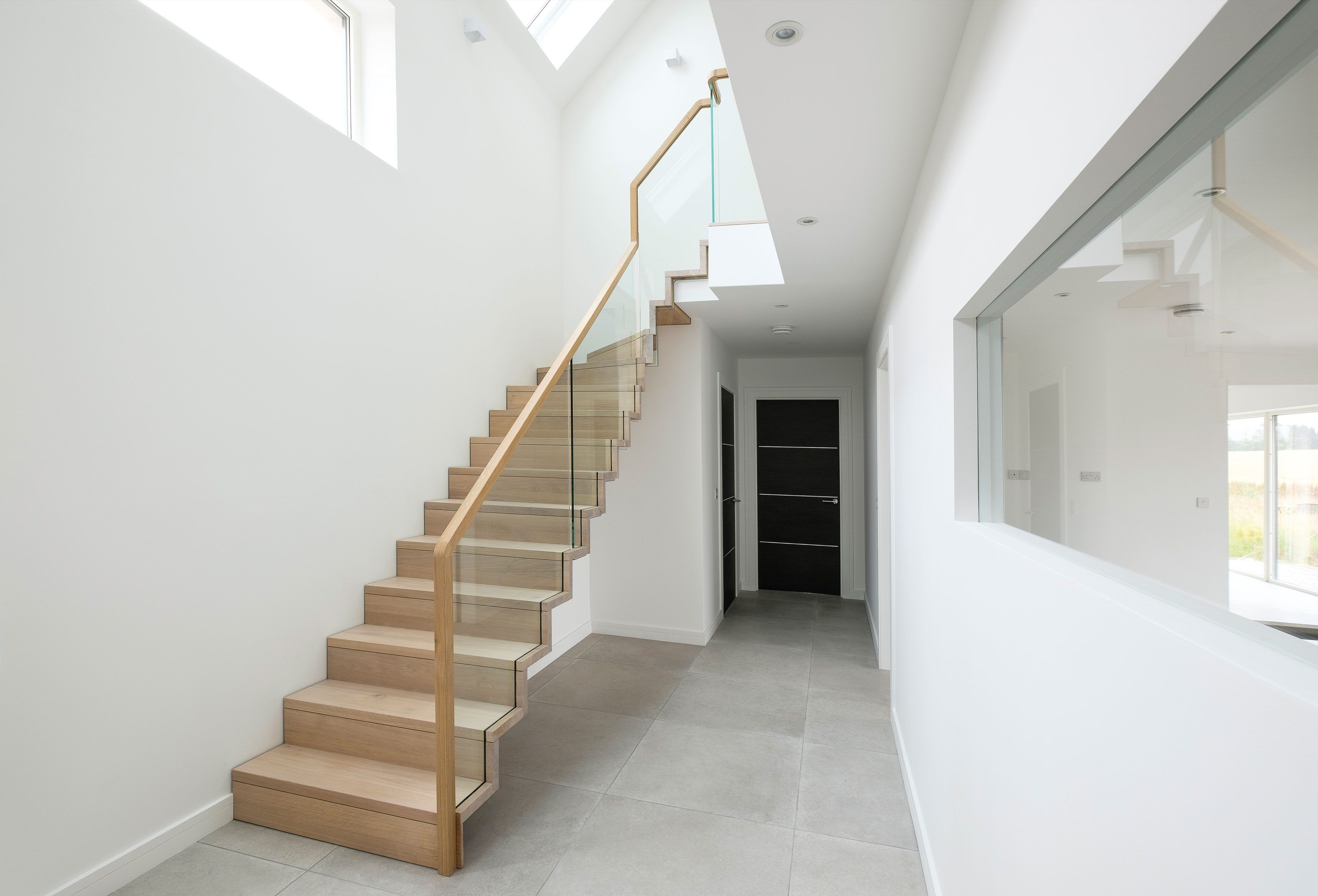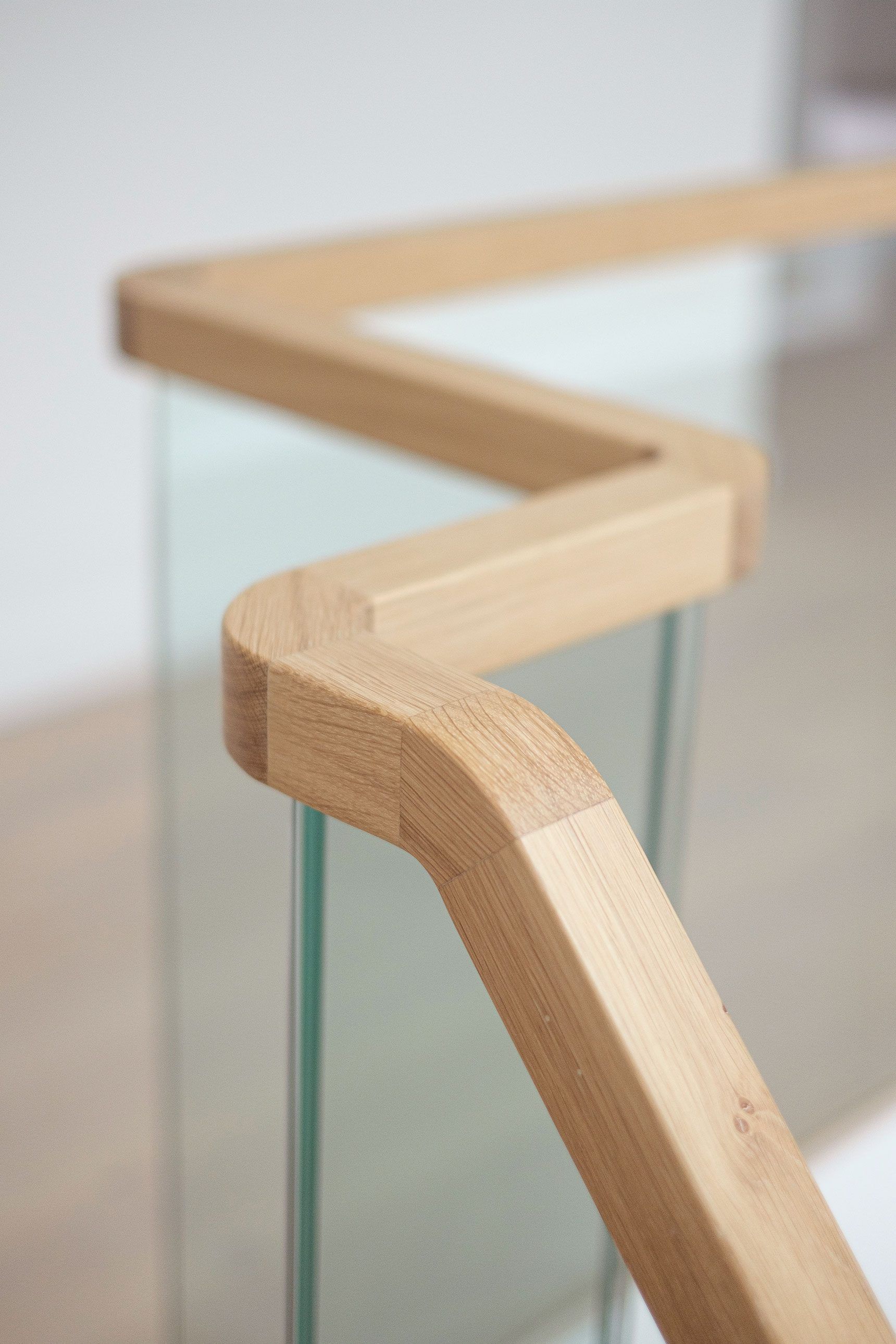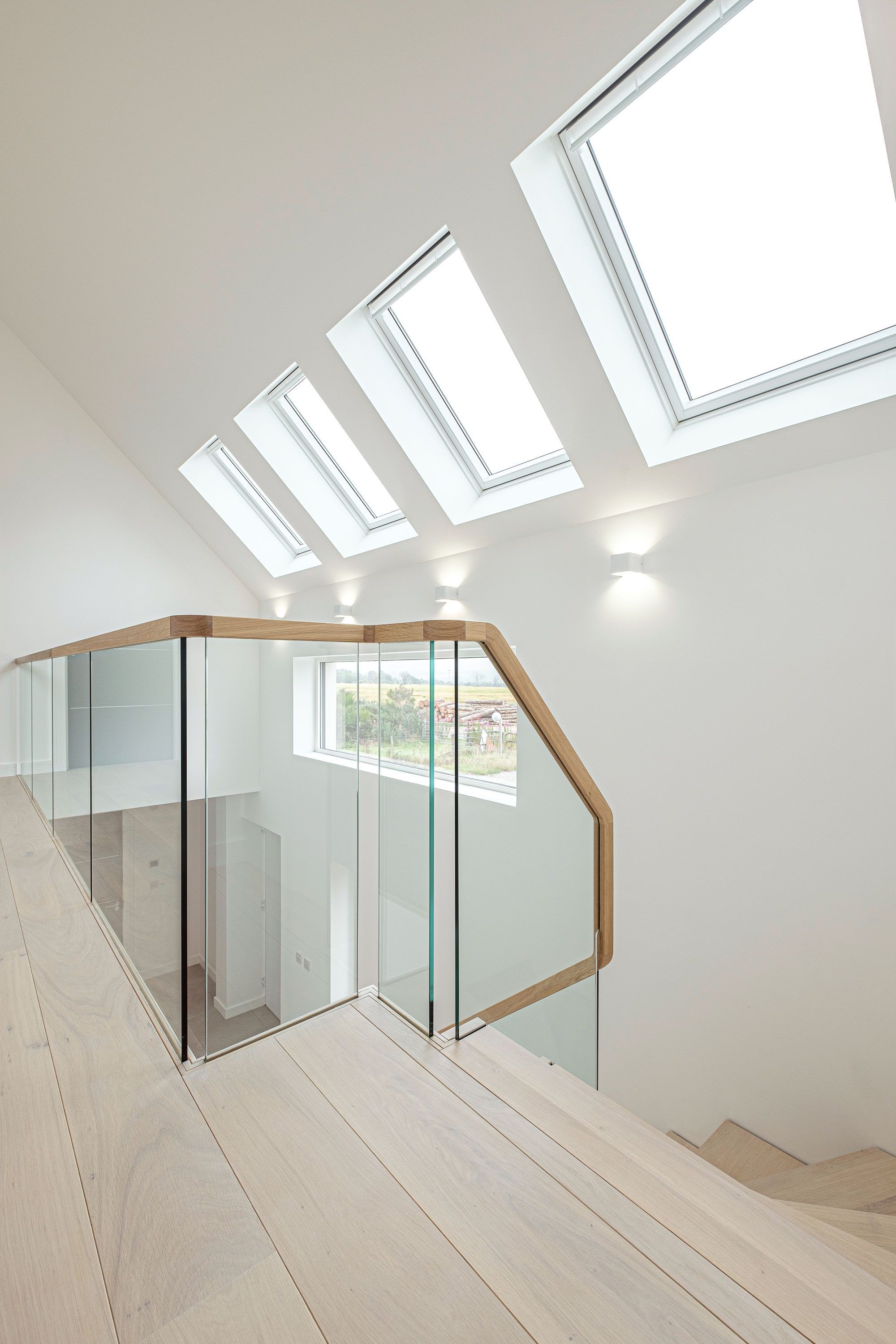 Location. Black Isle, Highlands
Material. Scottish Oak, Birch Ply
Details.
We always look forward to connecting and collaborating on new projects. Whether you're an architect, designer, self builder or homeowner – get in touch to explore the objects we can create together.