Skye based architects, Dualchas, came to us to realise their vision for a striking and extensive renovation project on the Isle of Bute. The setting boasted spectacular views across the West Coast of Scotland, providing a backdrop for the renovation and interior aesthetic.
Staircase + Fitted Interior. Bute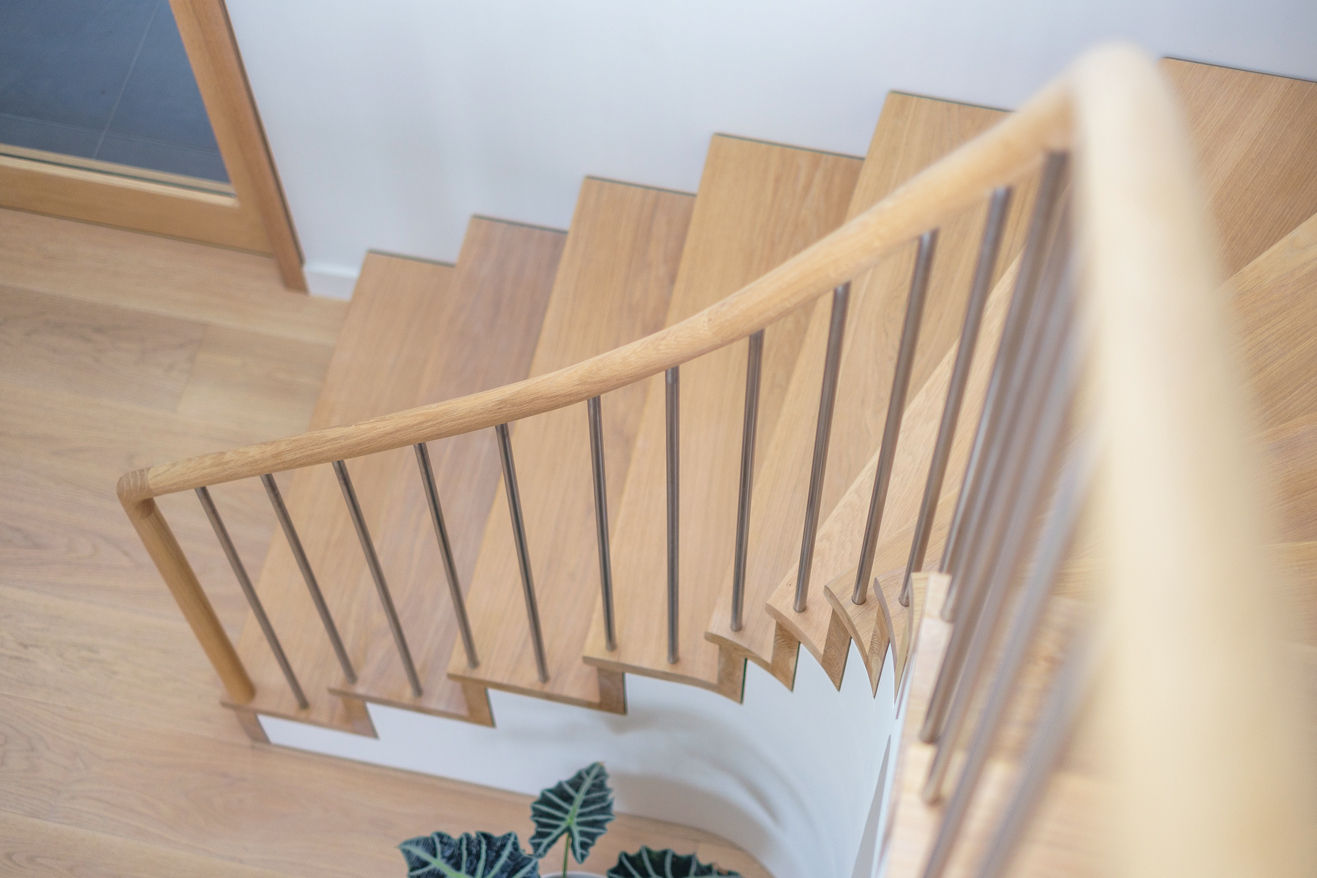 Residential

.
Brief: Staircase + Fitted Interior

.
Style: Bute

.
We drew inspiration from both the rugged outdoor scenery and the owner's collection of classic mid-century Danish furniture to design three unique staircases, various fitted bookcases, boot rooms, and glazed doors. Sourcing a small supply of superior extra-wide oak boards for the job meant little or no lamination joints - a tipped cap to the Danish approach.
The handrail and balustrade connection details were complex due to the subtle compound curve following the pitch line of the treads, making drilling the balustrades a delicate operation. Ensuring an even spacing of the stainless steel spindles, whilst adhering to stair regulations, added to the complexity of what seems at first sight a very simple design.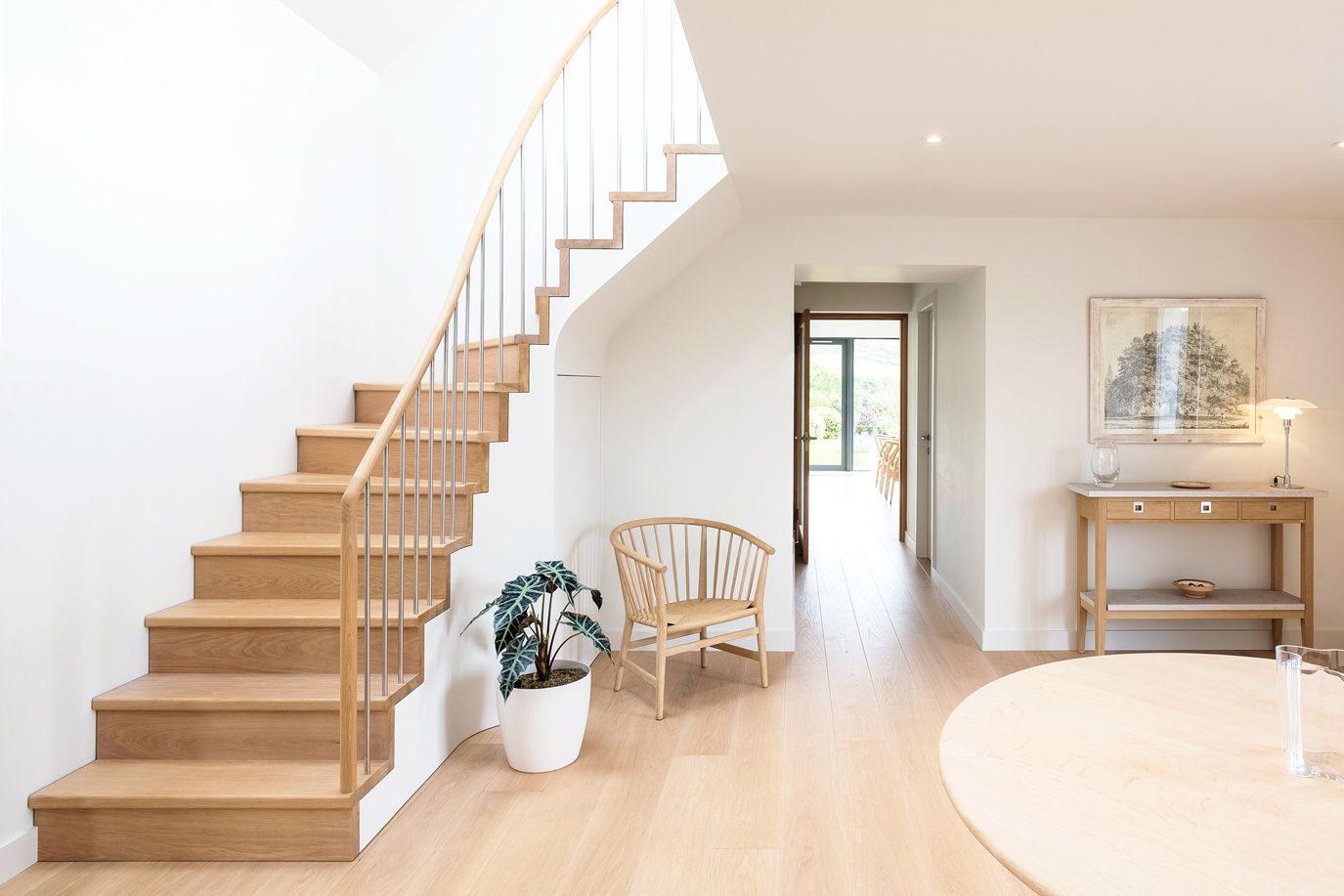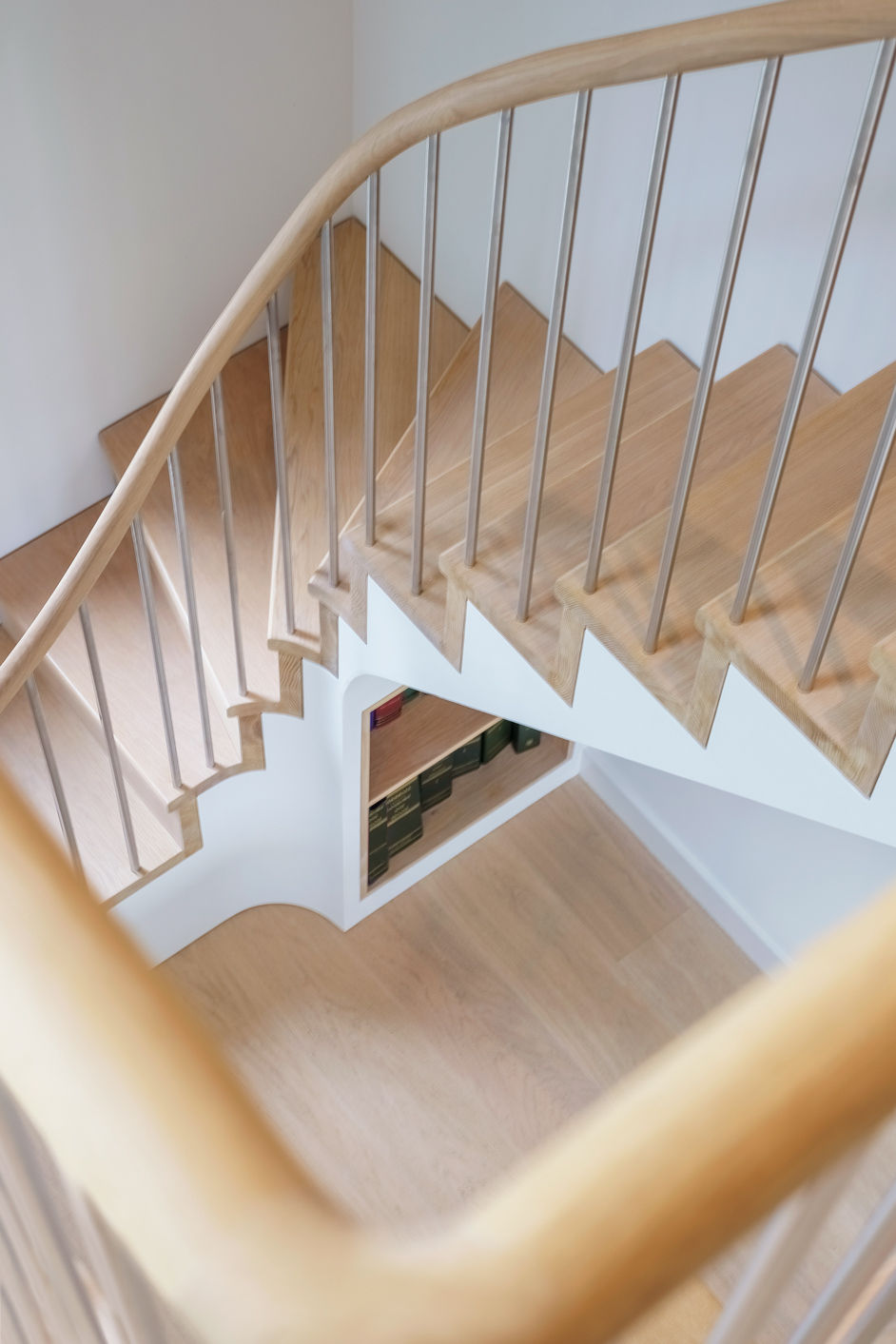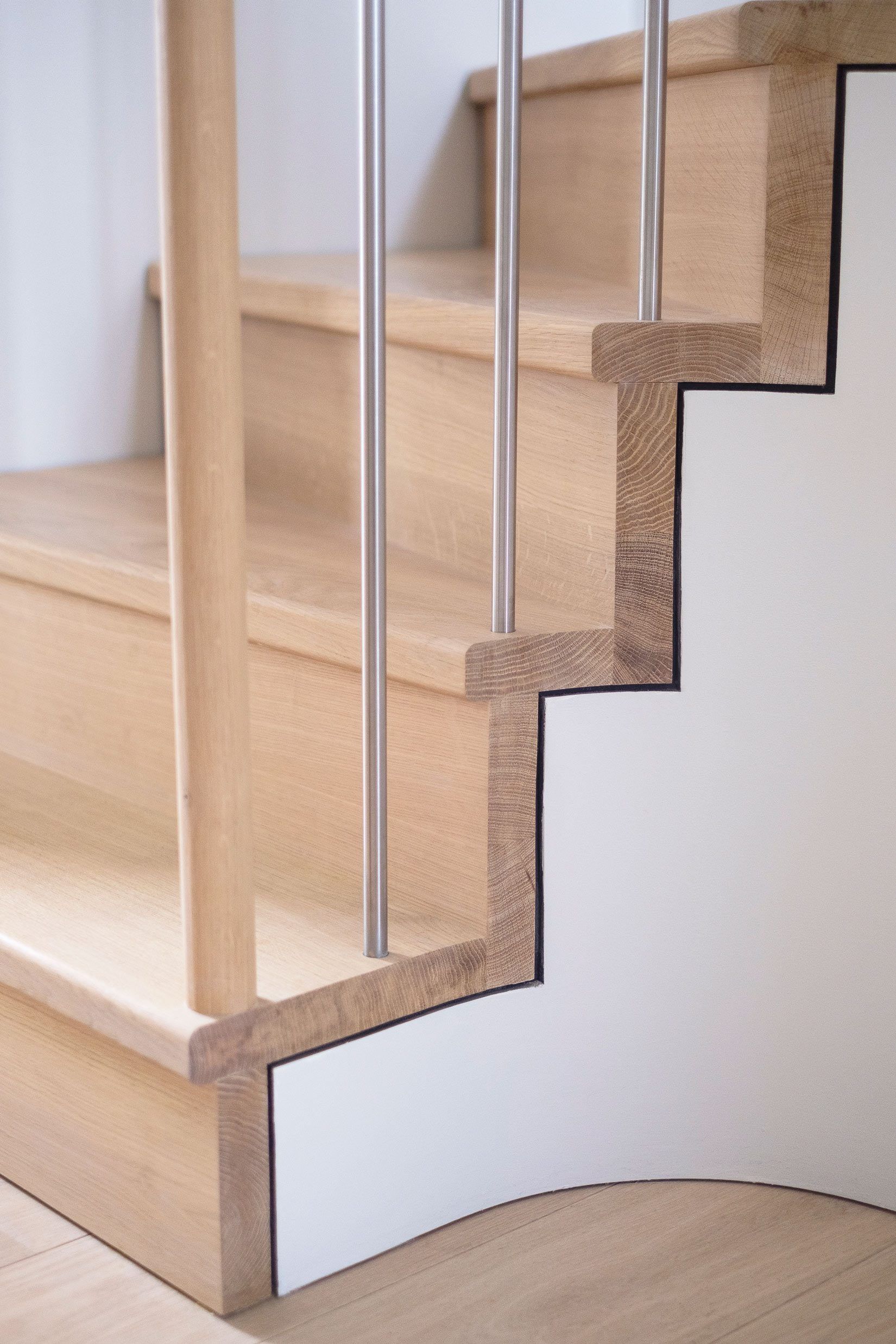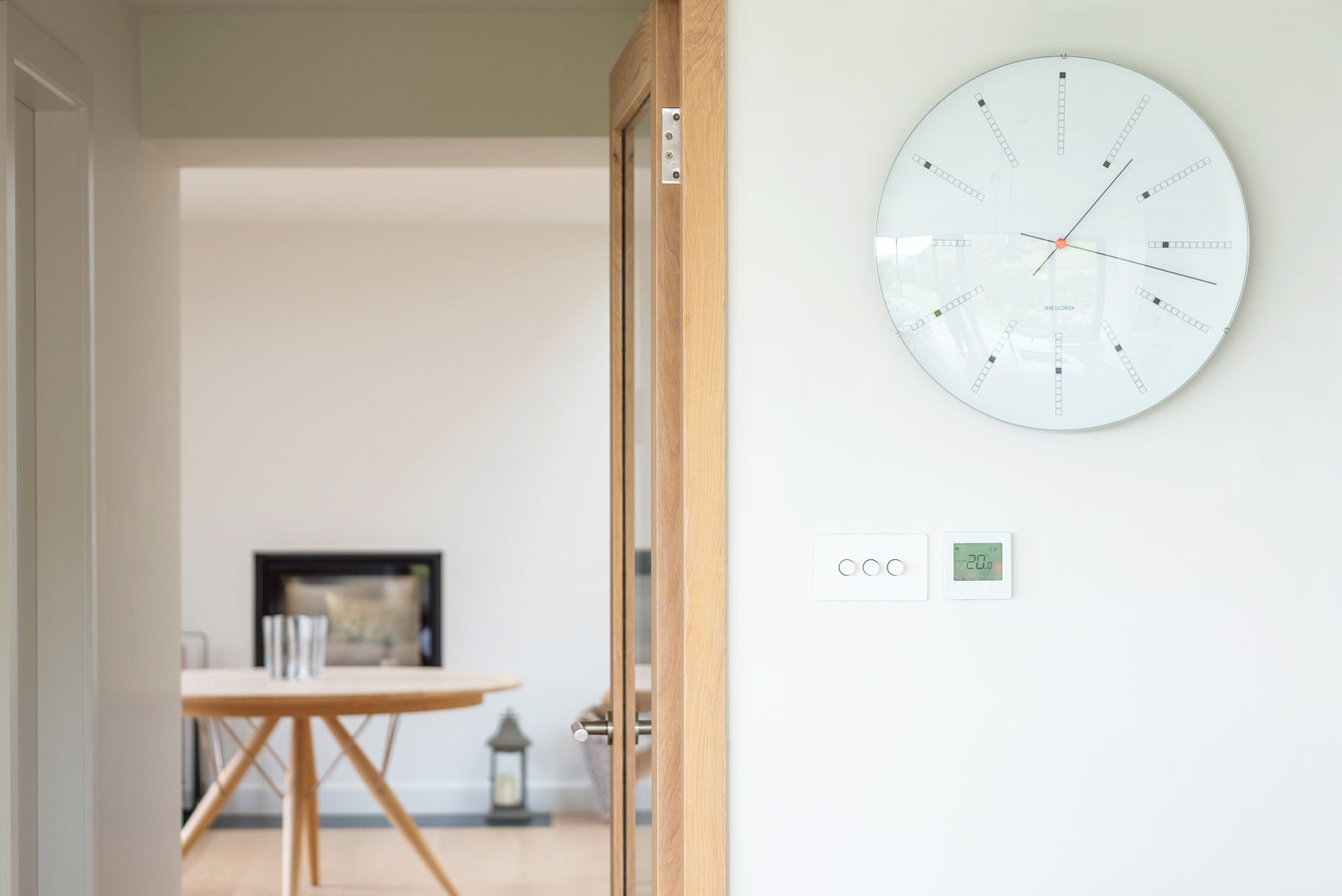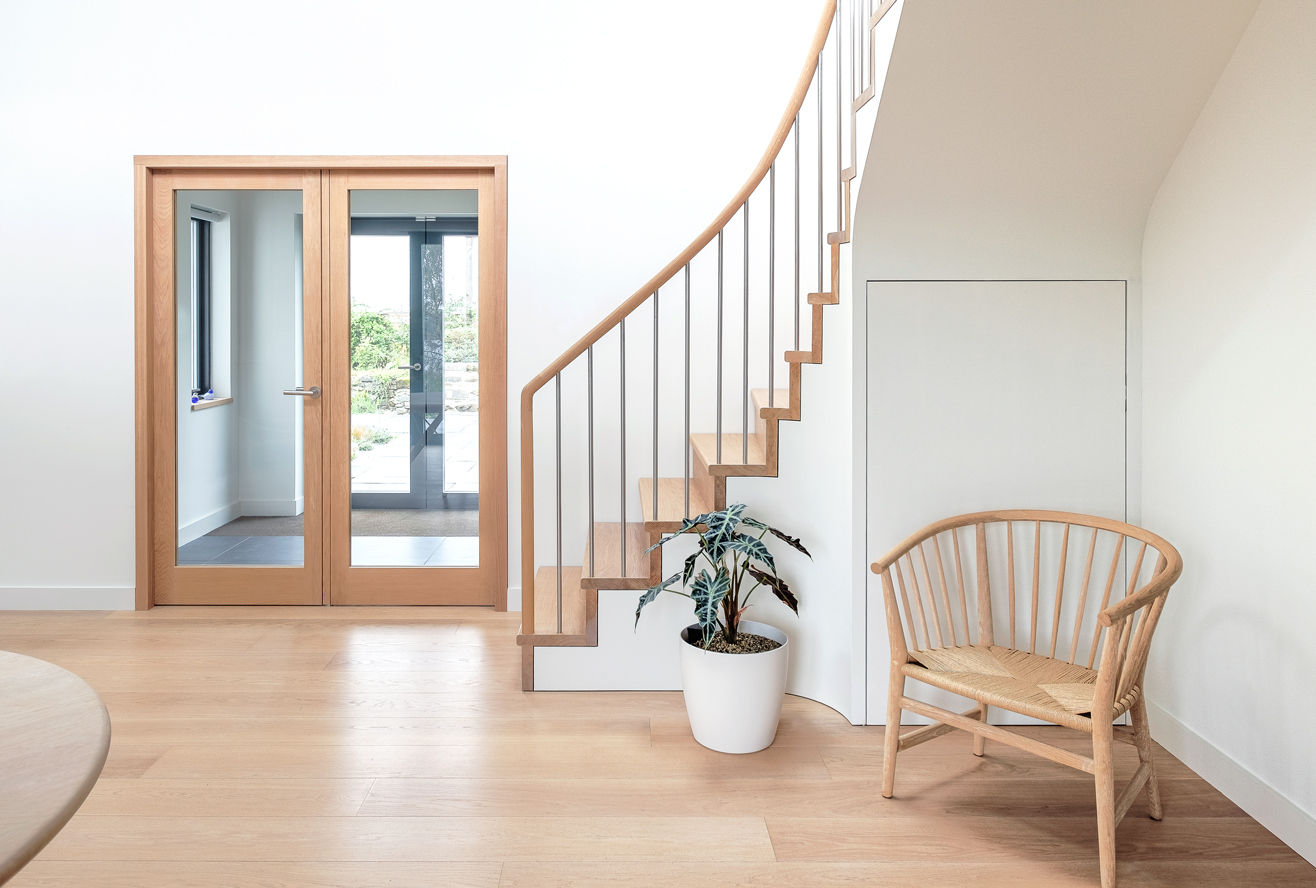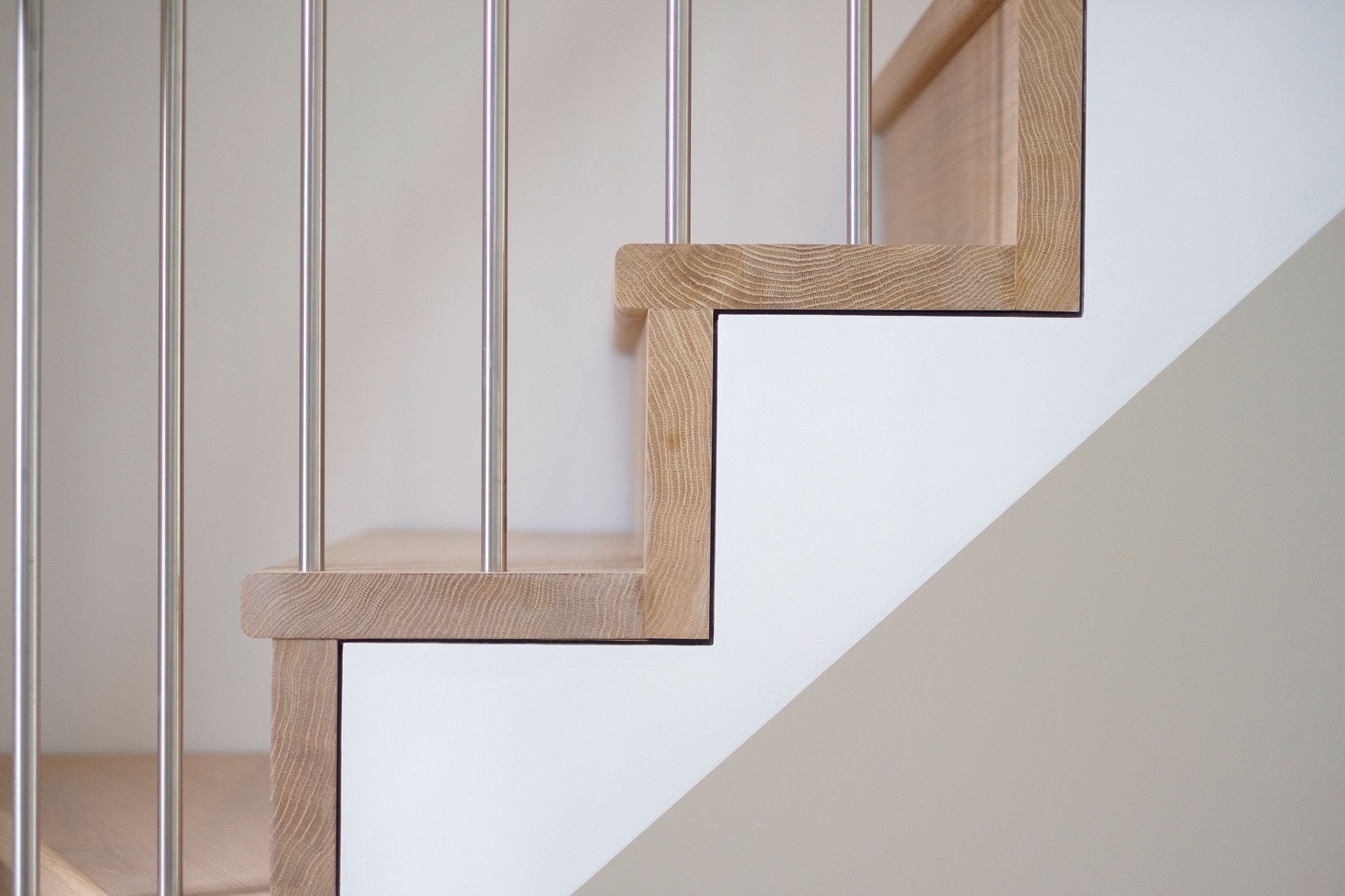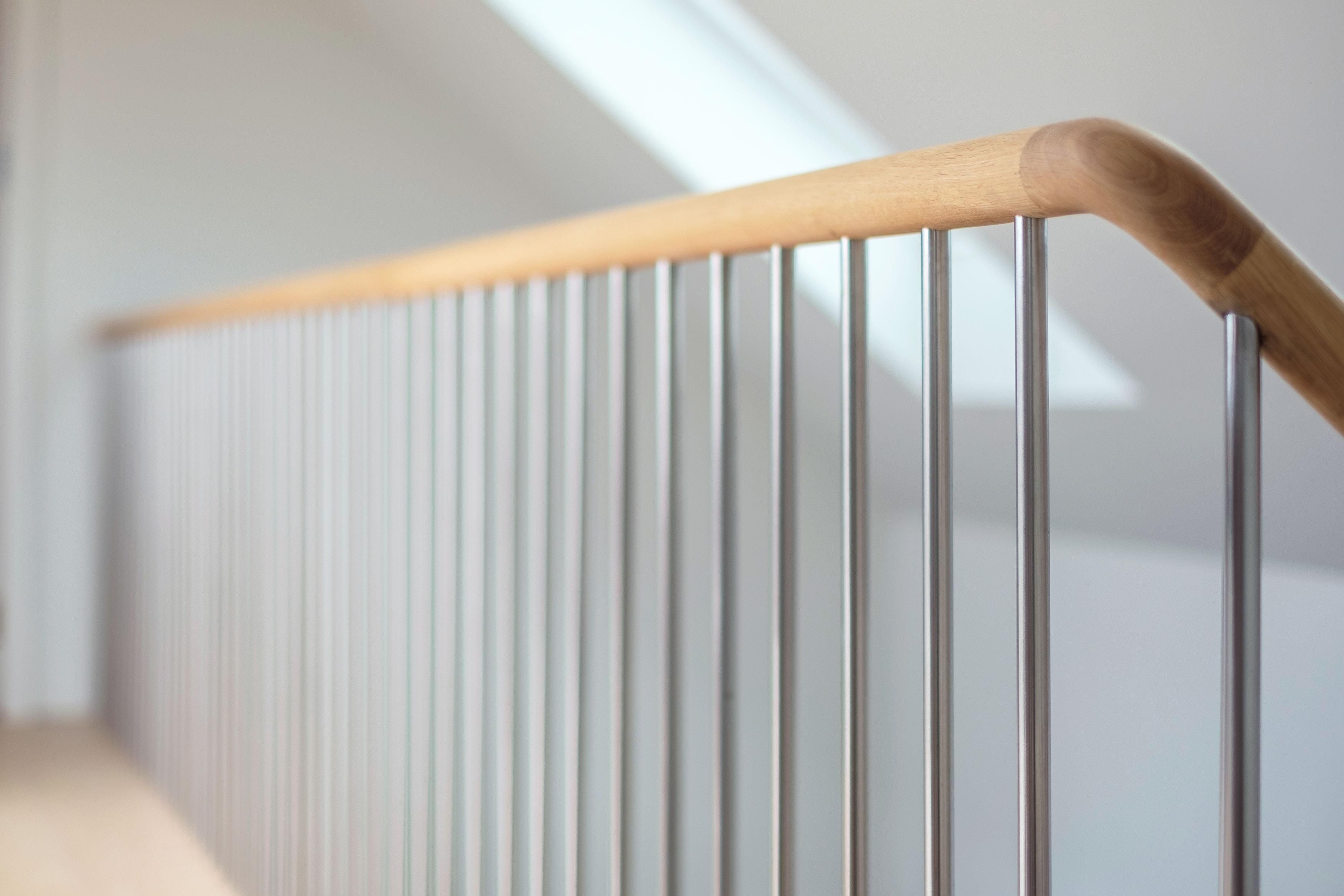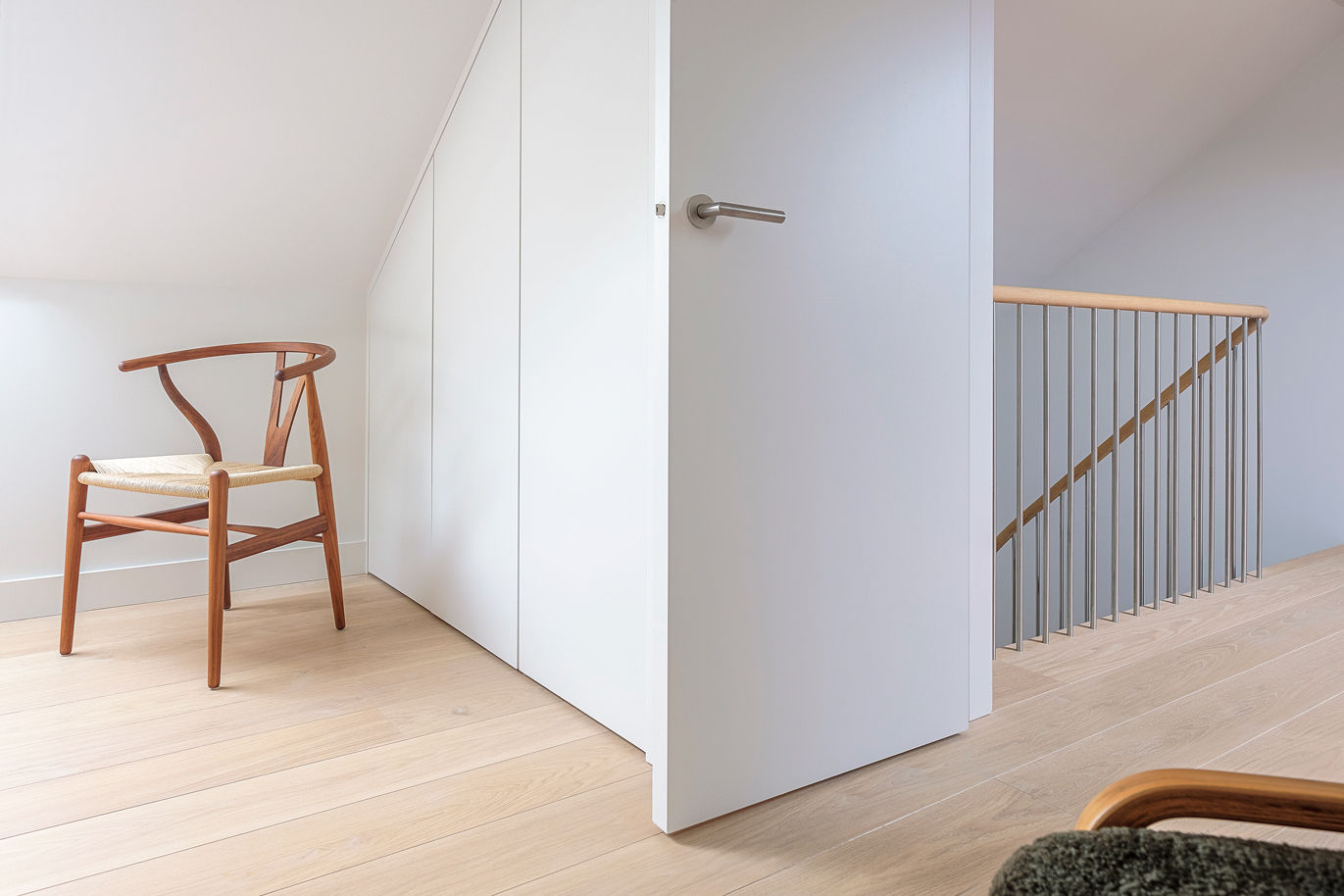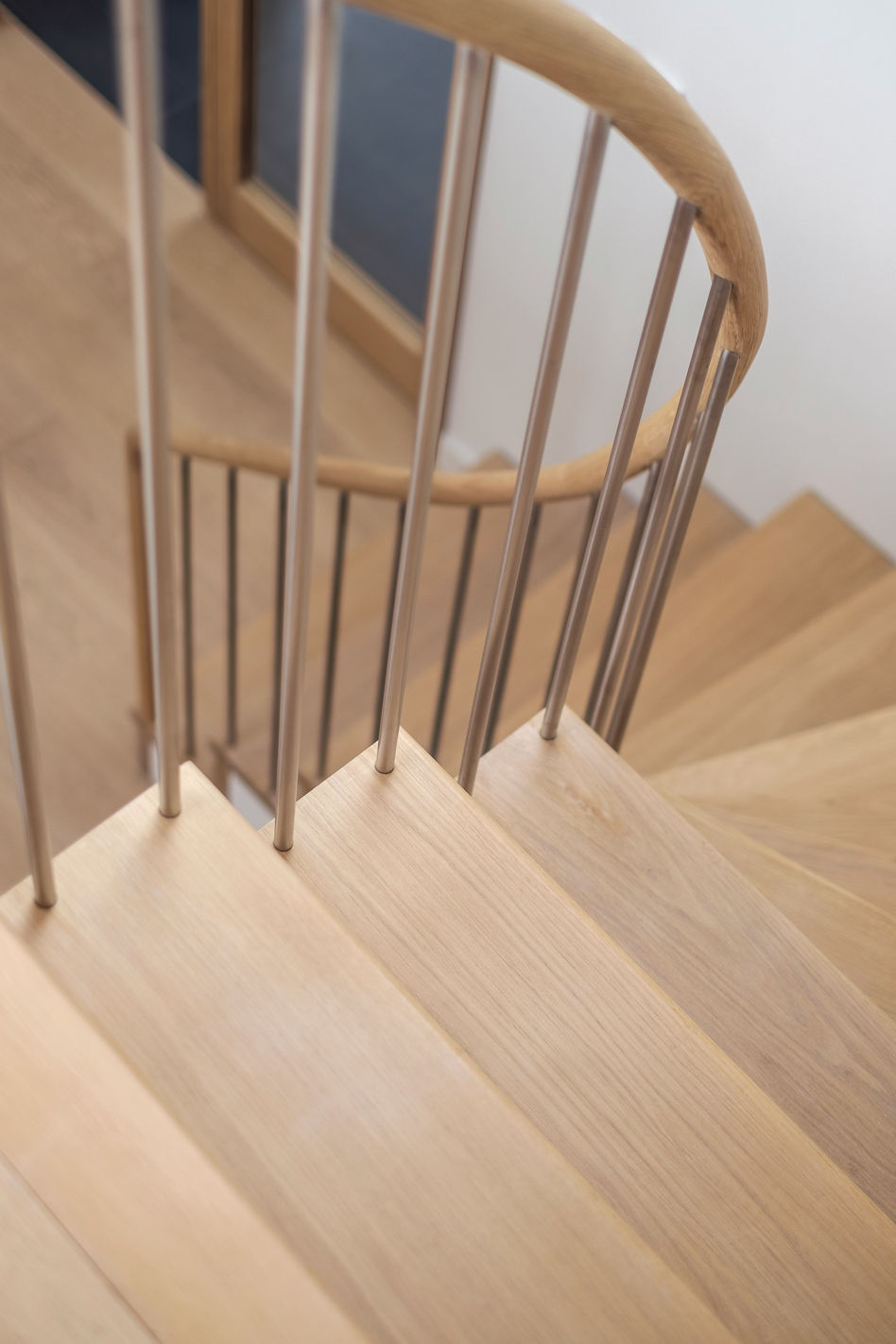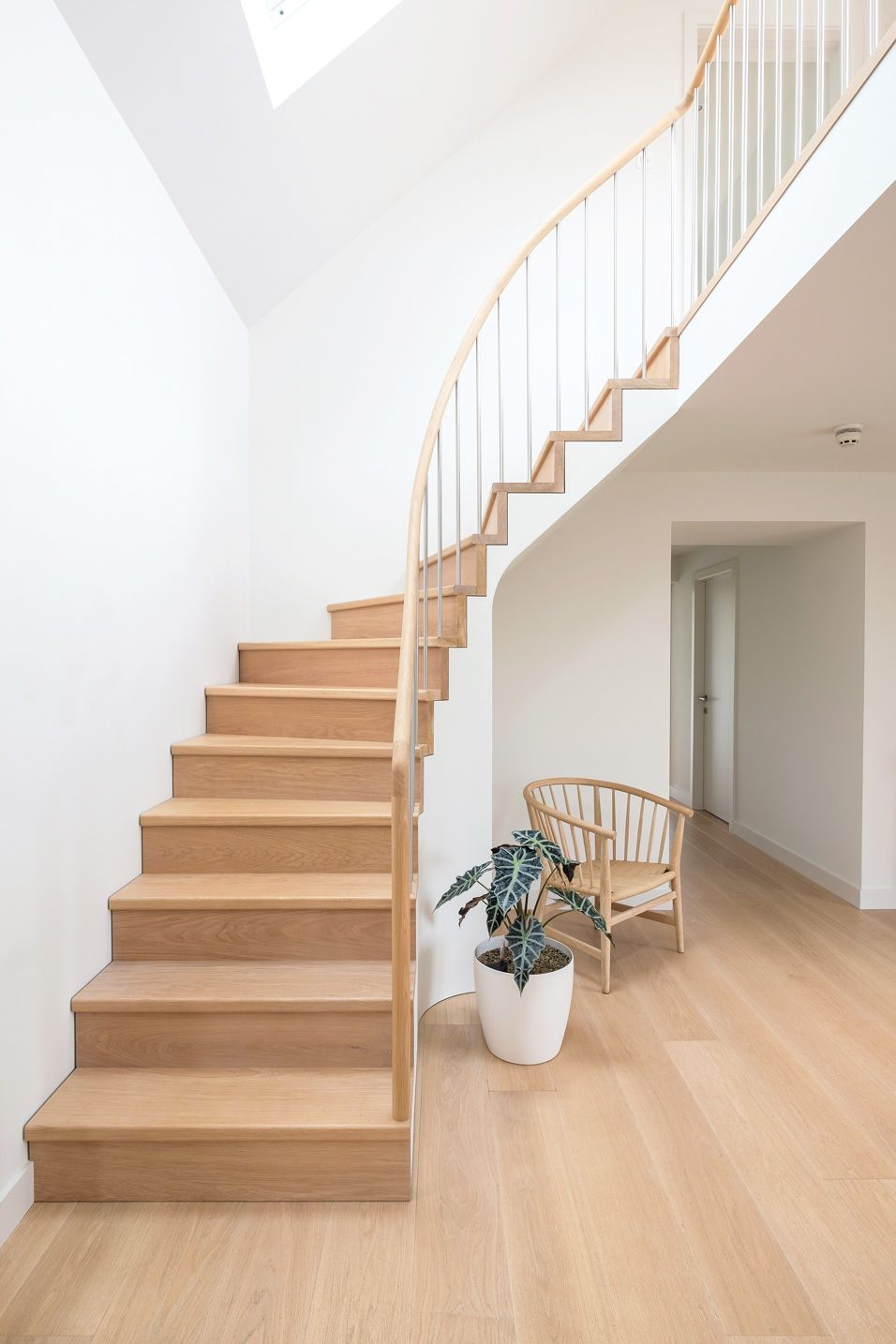 Location. Isle of Bute, Argyll + Bute
Material. European Oak
Details.
We always look forward to connecting and collaborating on new projects. Whether you're an architect, designer, self builder or homeowner – get in touch to explore the objects we can create together.