Curved oak stair for a green oak framed home on the banks of Loch Lomond.
Curved Oak Staircase. Auchendennan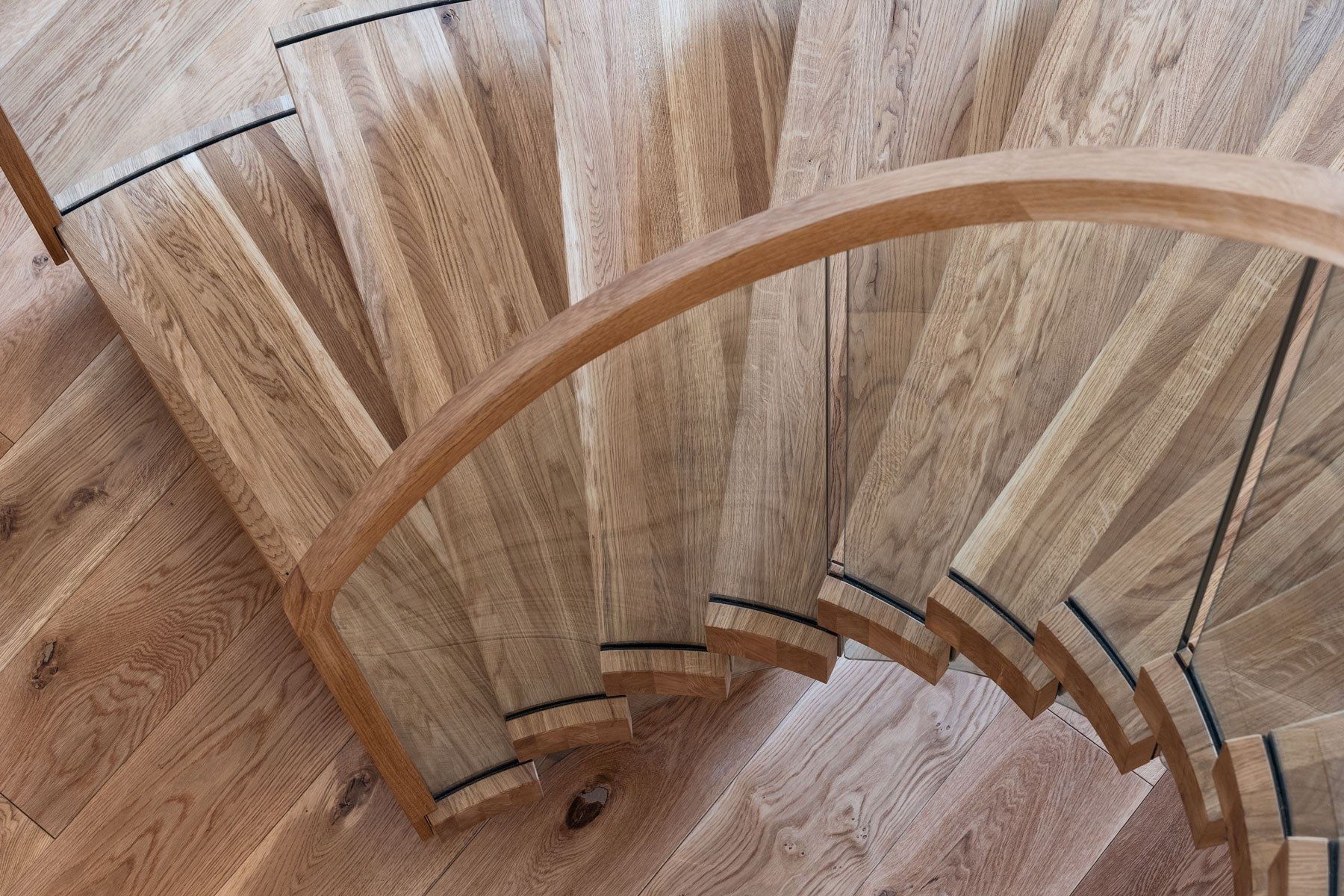 Residential

.
Brief: Staircase

.
Style: Bespoke

.
Our clients set us the challenge to design a contemporary stair which would sit within a traditional oak framed new build house on the banks of Loch Lomond. The existing room layout meant that the staircase we developed had to be curved – we chose to develop our straight flight Linlithgow design, creating a helical counterpart to its original linear conception.
Taking on and realising this structurally challenging design, that included curved glass and laminated stringers, had it's rewards – the resulting staircase and interior allow light to flood the space, while creating a sculptural centrepiece.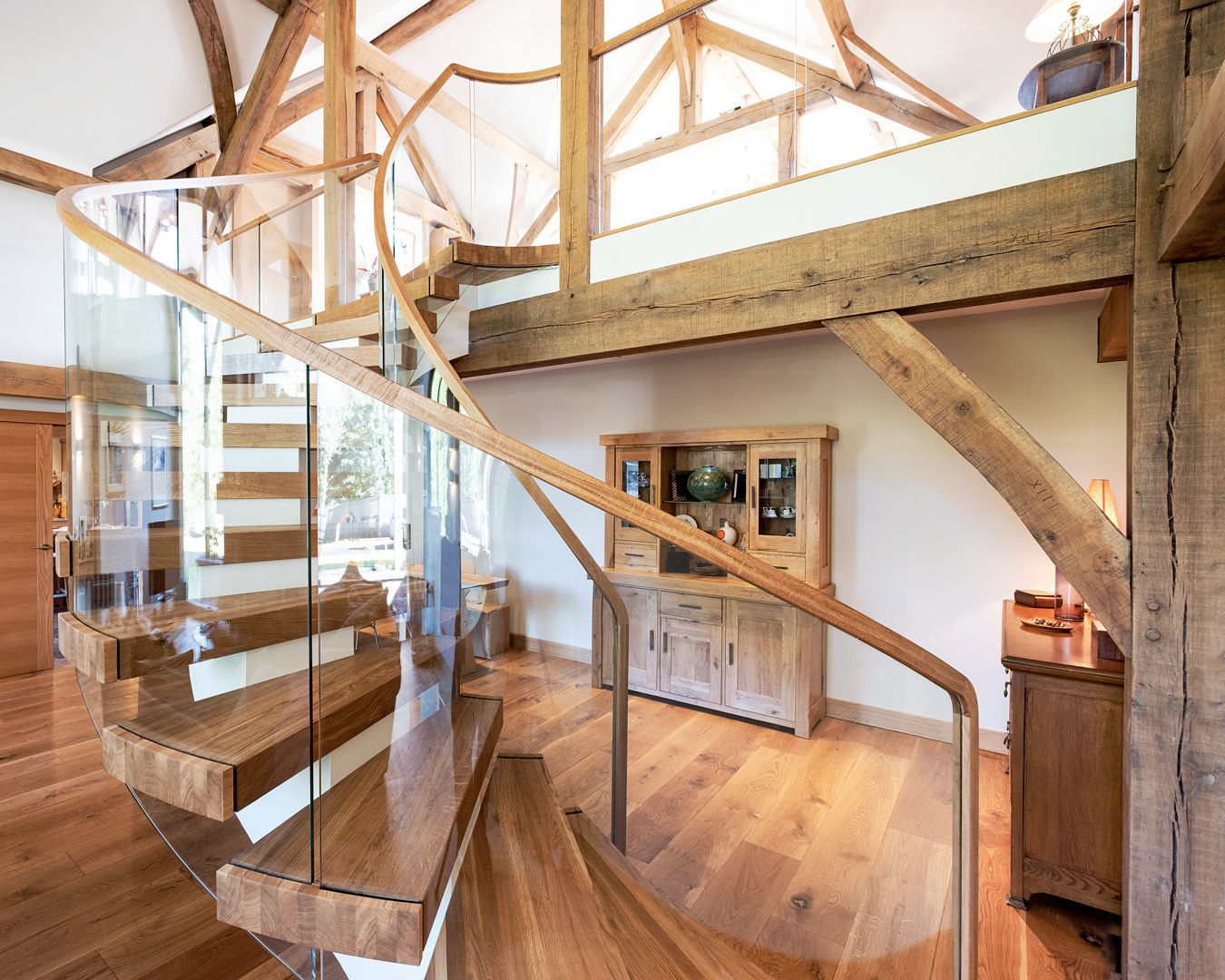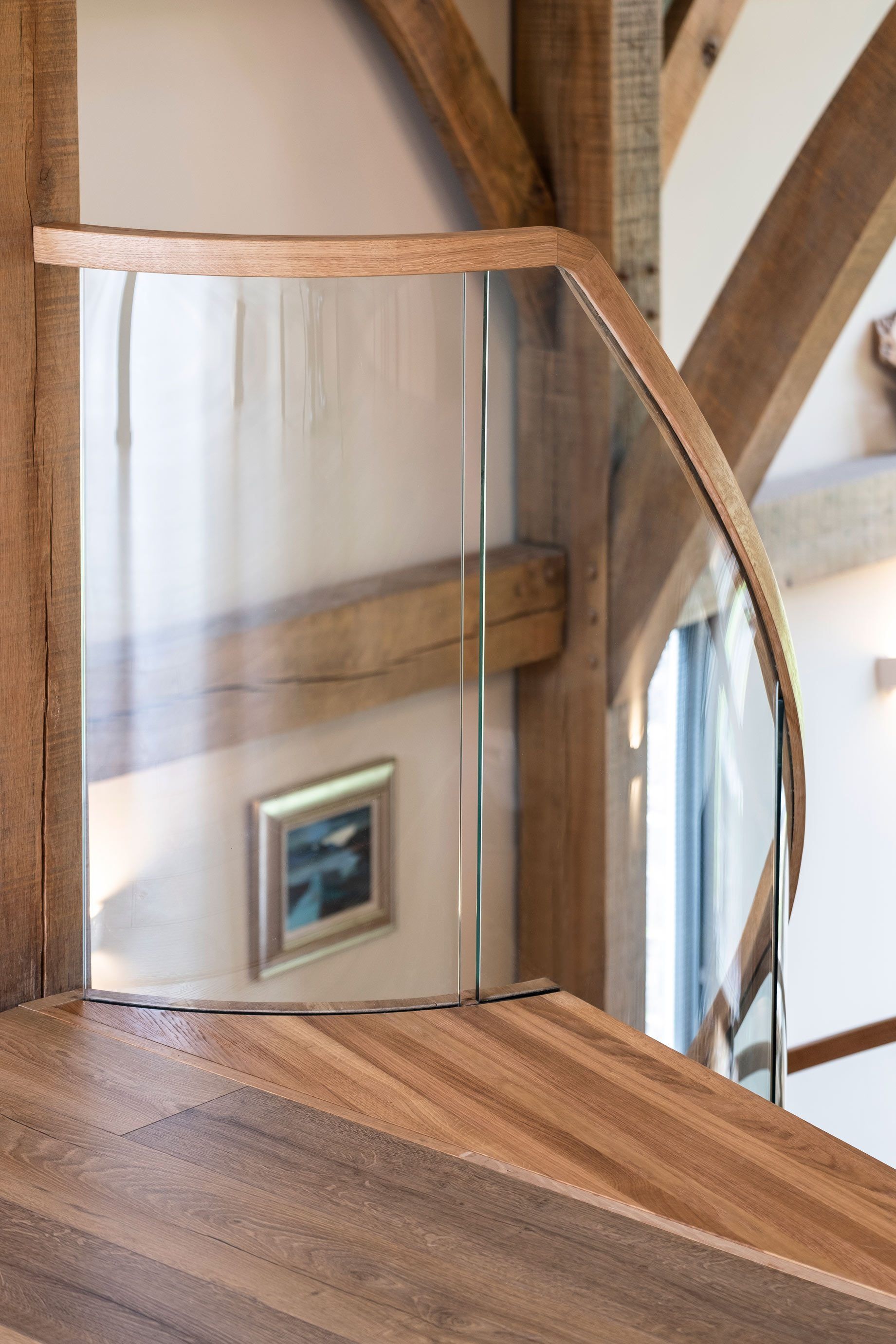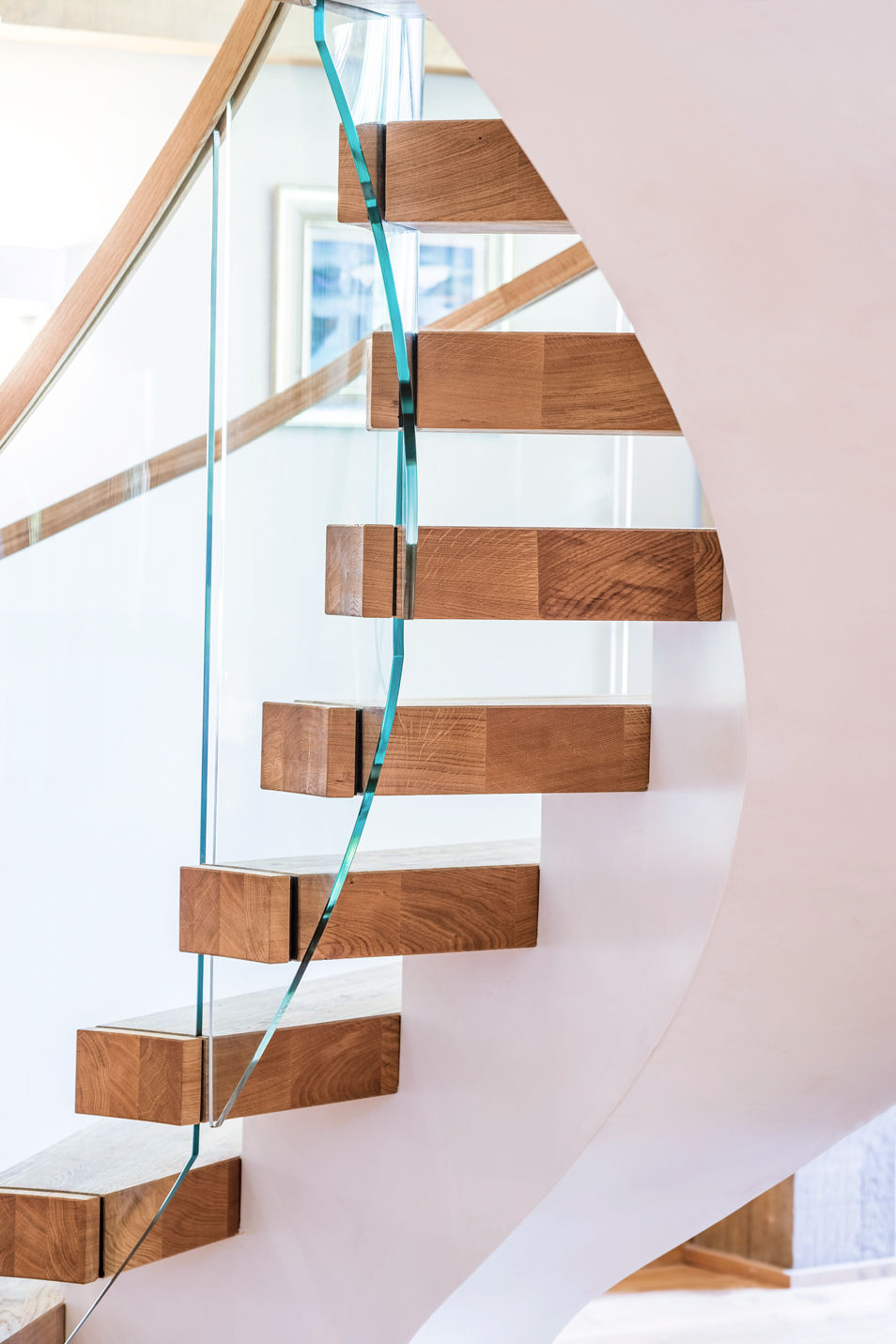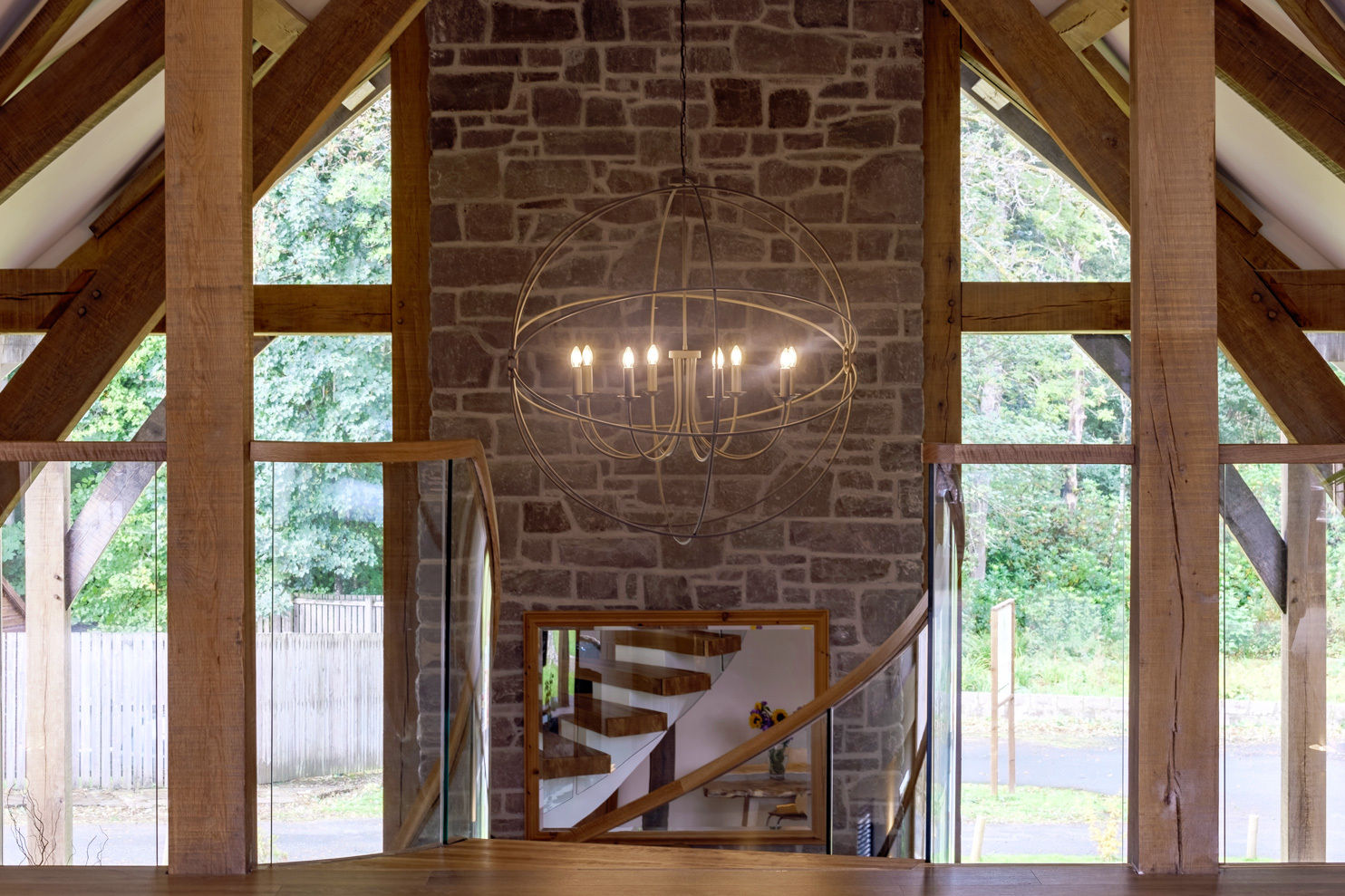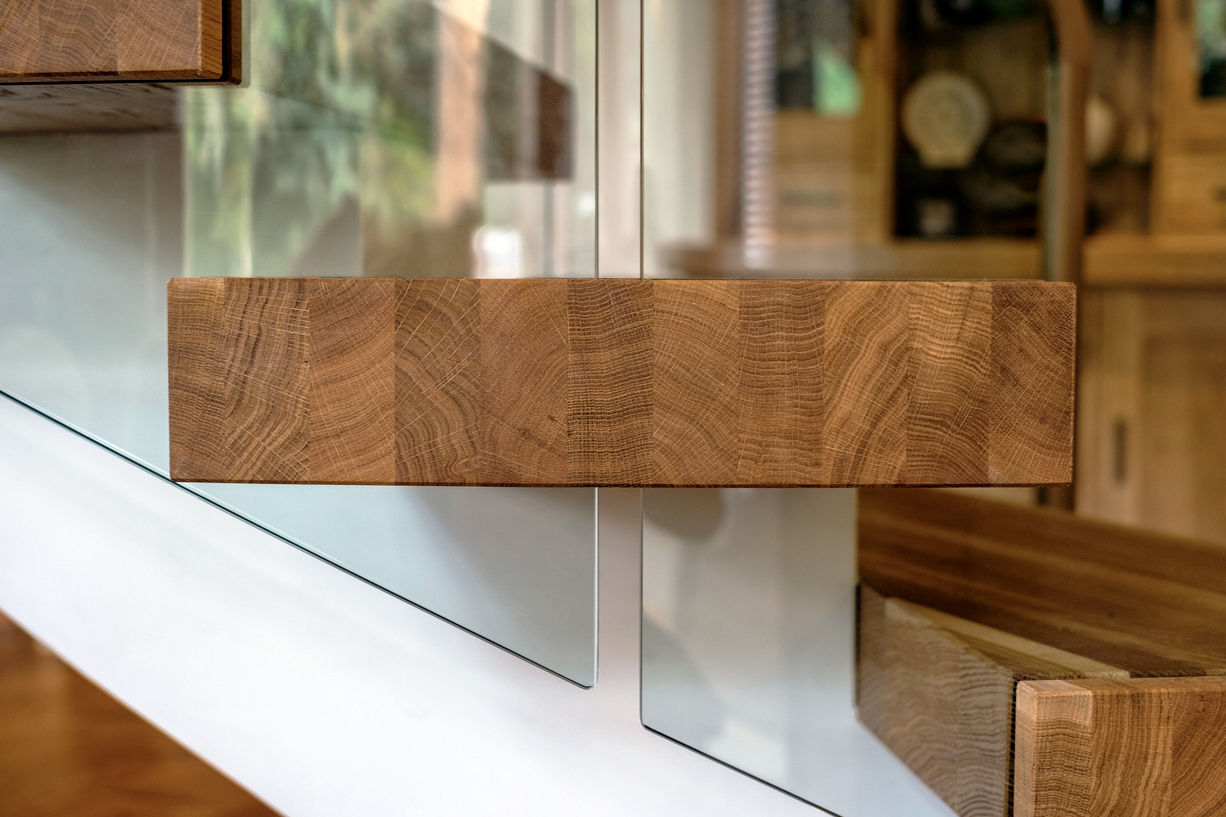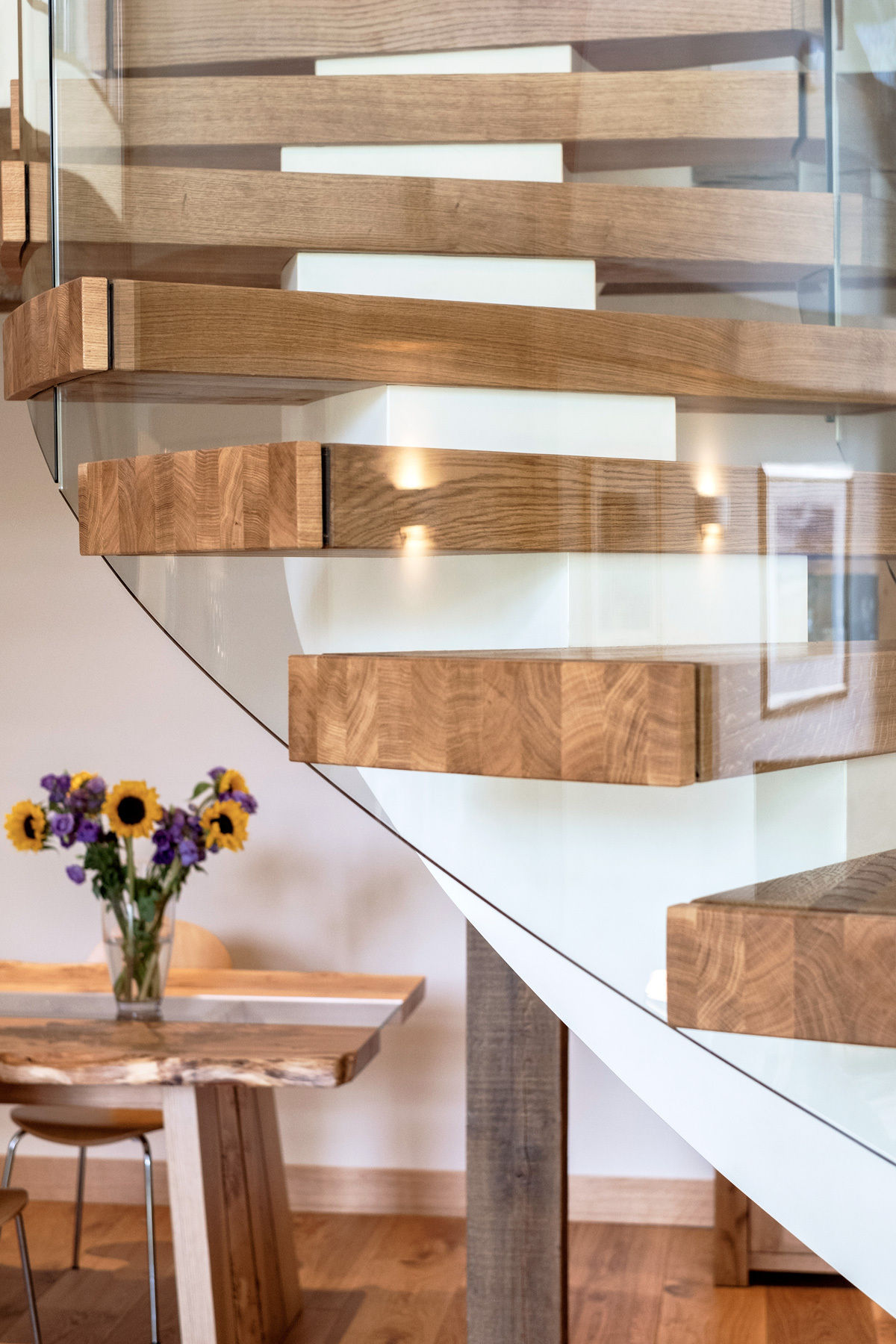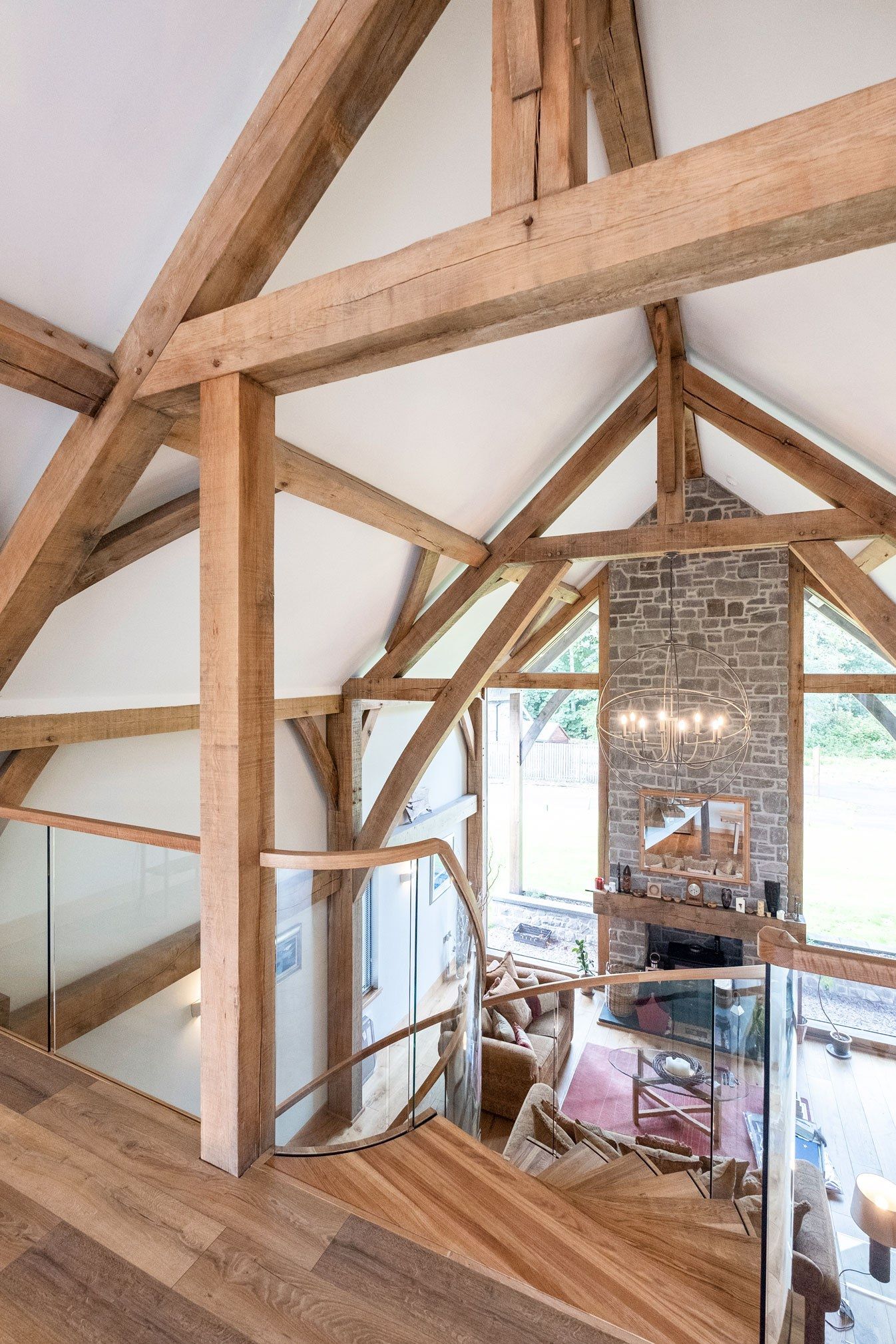 Location. Loch Lomond, Scotland
Wood. Scottish Oak, Birch Ply
Material. Low Iron Curved Toughened Glass
Finish. OSMO Clear Satin
Details.
We always look forward to connecting and collaborating on new projects. Whether you're an architect, designer, self builder or homeowner – get in touch to explore the objects we can create together.